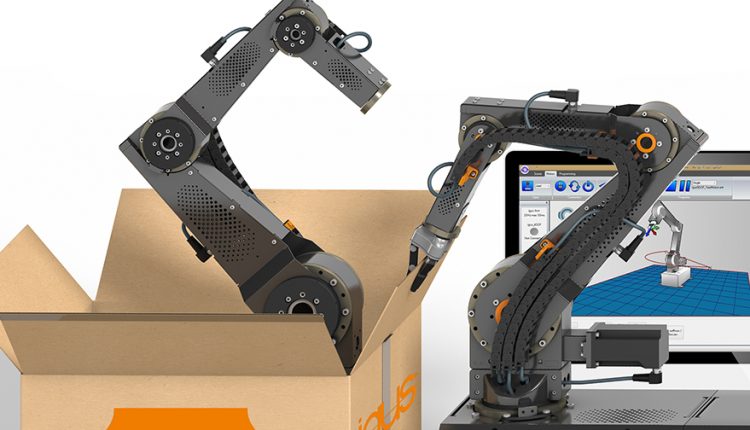 igus
Robotic arm lowers price barrier for simple automation
With robolink DCi from igus, machine builders and production engineers can automate simple pick & place and assemble tasks without the associated high price tag. It is a complete automation package consisting of robotic arm and controller for intuitive operation. Suitable for lifting parts weighing up to 1kg with an accuracy of ±0.5mm.
Engineers can quickly install and commission the robotic arm without prior robotics experience using online tutorials, simulation tools and other services.
"The modular control system of the robolink DCi, supplied by our software partner Commonplace Robotics, is located in the foot of the gripper arm of this 4- or 5-axis robot," said Robert Dumayne, dry-tech director at igus. "This makes the articulated robotic arm extremely compact and a permanent connection to the PC or control cabinet superfluous."
With the intuitive CPRog control software, motion sequences can be learned quickly and easily, complex sequences can be simulated within the software in a 3D environment. These include programs with joint- and linear- digital outs, loop- or if-then-else commands. Further components, such as image processing systems, can be integrated via plug-ins.
The software is supplied on CD, so that only a Windows-compatible computer is required for commissioning. After setup, the stand-alone system does not require the otherwise obligatory PC connection and can be operated with a touch display. In addition, the controller can setup to communicate with other controllers via inputs and outputs.
The complete robolink DCi system can be ordered directly online, with a delivery time of around two weeks.