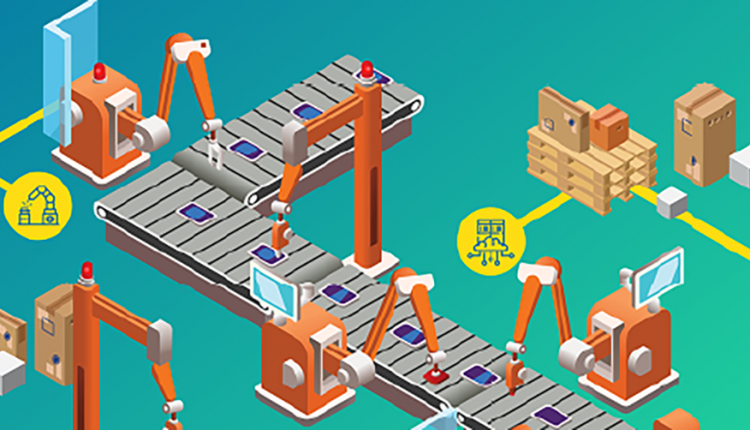 Safeguard Industry 4.0 Design with Ruggedized Rf Solutions
An Industry 4.0 Solutions Guide, a digital short-form catalog designed to streamline the interconnect selection process within the IIoT and Smart Factory vertical, has been introduced by Amphenol RF.
This comprehensive guide provides customers with an overview of the emerging IoT market, Industry 4.0, also known as Smart Factories, and a breakdown of the core applications, alongside valuable product information required for developing the infrastructure necessary.
RF technology is necessary for technologies that enable industrial and supply chain automation. Interconnects play an integral role in cloud computing, cyber-physical systems and IoT applications that work together to create a smart factory and optimize industrial processes.
Amphenol RF offers a full catalog of standard products that enable these robust technologies and are available in sealed and ruggedized versions for additional design versatility.
Amphenol RF connectors, cable assemblies and adapters enable wireless connectivity for nearly all Industry 4.0 initiatives where wireless connectivity is required to transmit data.
This guide can be downloaded directly from the Amphenol RF website, here.