This week, the public finally got what it's been waiting for: some hard facts about upcoming foldable smartphone releases. Samsung Electronics unveiled the highly anticipated Galaxy Fold, a new foldable device creating a new mobile category. Galaxy Fold features the world's first 7.3-inch Infinity Flex Display, which folds into a compact device with a cover display and provides a brand new way to multitask, watch videos, play games, and more – bringing to life new experiences and possibilities years in the making.
"Today, Samsung is writing the next chapter in mobile innovation history by changing what's possible in a smartphone. Galaxy Fold introduces a completely new category that unlocks new capabilities never seen before with our Infinity Flex Display." said DJ Koh, President and CEO of IT & Mobile Communications Division, Samsung Electronics. "We created Galaxy Fold for those that want to experience what a premium foldable device can do, beyond the limitations of a traditional smartphone."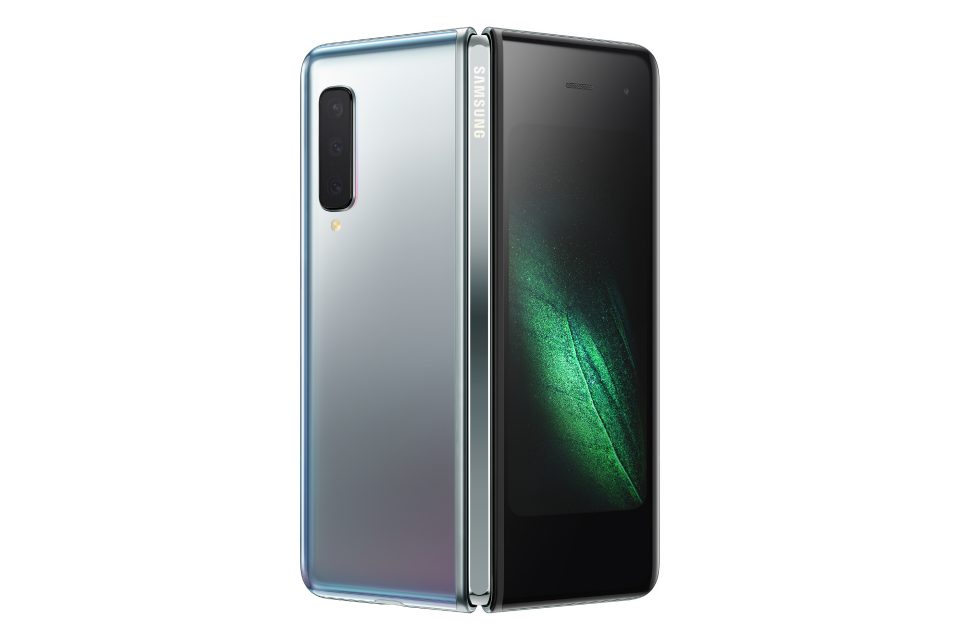 It's a Smartphone and a Tablet- All in One
Users now have the best of both worlds; a compact device that unfolds to reveal Samsung's largest-ever smartphone display. Galaxy Fold brings together material, engineering and display innovations, developed over eight years following the debut of Samsung's first flexible display prototype in 2011.
New Display Materials: The internal screen does not merely bend. It folds. Folding is a more intuitive motion, and a more difficult innovation to deliver. Samsung invented a new polymer layer and created a display around 50% thinner than the typical smartphone display.
New Hinging Mechanism: Galaxy Fold opens smoothly and naturally, like a book, and closes flat and compact with a satisfying click. Samsung engineered a hinge with multiple interlocking gears.
New Design Elements:  The fingerprint scanner is found on the side where the thumb naturally rests, so the device unlocks easily. Two batteries and the components are evenly distributed so Galaxy Fold feels balanced in your hands.
It Changes with Your Needs
Galaxy Fold changes to the screen you need, the moment you need it. Slip it out of your pocket for one-handed calls, texts, and more and open for endless multitasking and higher quality viewing on our largest mobile display for presentations, digital magazines, movies, and AR content. It includes a multi-actice window so users can open three active apps at the same time and makes transitions seamless between the cover and the main displays.
Samsung worked with Google and the Android developer community to ensure that apps and services were available for the Galaxy Fold's unique experience.
In addition, it's equipped with a high-powered, next-generation AP chipset and 12GB of RAM with PC-like performance, Dynamic AMOLED display, and six camera lenses.
Galaxy Fold will be available in the U.S. through AT&T and T-Mobile in April. Suggested retail price for Galaxy Fold in the U.S. starts at $1,980.00.