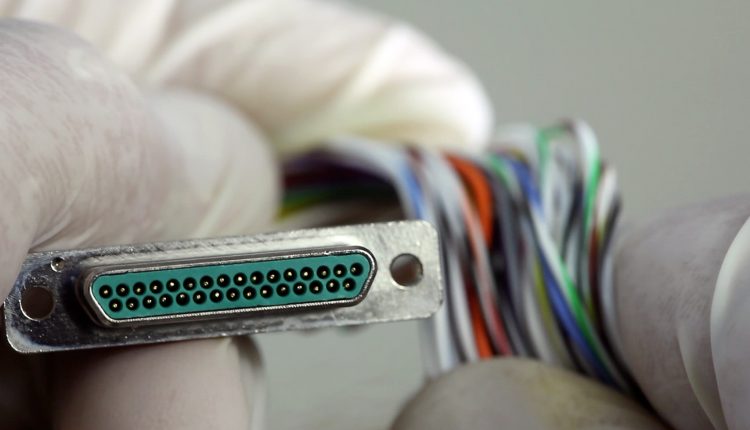 The Benefits Of Using A D-Sub Connector In Industry
D-Subminiature connectors, commonly called D-Subs, have been around for nearly 70 years, being used in everything from aerospace and military applications, to the medical and automation sectors. Here John Skinner, European Product Manager at electrical connector specialist PEI-Genesis, explains why, despite its age, plant managers shouldn't write off the versatile D-Sub connector.
The D-Sub is as useful today as it was when it was first invented in 1952, where it was used on aircraft radio systems. Its small size made it a popular choice to save space and weight compared to the bulky connectors being used at the time. The fact that it was available in various sizes and configurations quickly made it a popular choice for manufacturers looking to use it outside the aerospace sector.
Although it was traditionally used for serial bus communications, the D-Sub's inherent versatility makes it an all-purpose interface for industrial networking, video displays and other demanding industrial applications. Its ability to transmit a variety of signals, such as data, power and radio frequency signals means the same connector can be used for multiple purposes.
This is supported by some key features: its D shaped design stops it being plugged in upside down, its rugged metal shell shields against electrical noise and secure mounting options such as jack screws prevent it from being accidentally disconnected.
Built For Industry
In the form of RS-485 — a common serial communications standard — D-Sub connectors can be used to create networks that allow operators to use HMIs to control industrial processes containing PLCs, variable speed drives, motors, power supplies and other automation equipment. This standardisation not only saves space, by allowing engineers to use fewer connectors to achieve more, it also means much less cabling is required.
Beyond its technical features, the fact that the D-Sub has been around for nearly 70 years means that it is relatively low cost, easy to install and almost certainly compatible with your existing equipment. The only remaining consideration is choosing a supplier such as PEI-Genesis that specialises in assembling certified D-Sub connectors for a variety of leading brands — and delivering a lead time of just 48 hours with a minimum order quantity of just one.
Not many technologies from 1952 are still around today so the continued use of the D-Sub is a testament to its versatility.