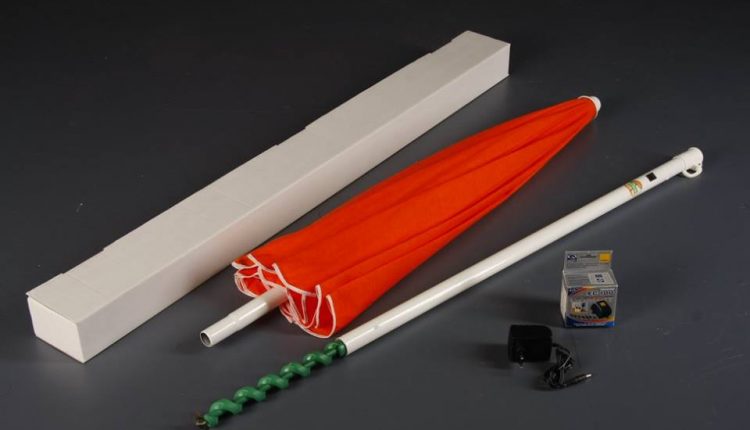 Beach-goers have probably encountered two common problems: I can't get my beach umbrella to stay in the sand and my cellphone keeps dying with no outlet in sight.
Italian duo Nicolo' Bonomo and Fabrizio Beretta wanted to change that so they invented the Drill Beach – the world's first electric-insertion umbrella that also has a USB charging port for your devices.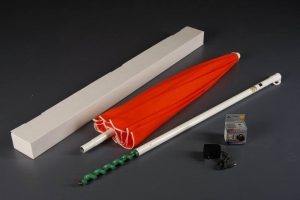 The Drill Beach is a rechargeable beach umbrella with a two direction powerful electric engine. The base of the umbrella contains a USB battery charger capable of charging your iPhone (or similar device) up to five times. The Drill Beach comes with two rechargeable lithium battery packs and is compatible with both American and European chargers.
To operate the umbrella, just press the button and the base digs itself into the sand. When it's time to pack up, press the button again and it will retract.
Bonomo and Beretta have launched a Kickstarter campaign for the Drill Beach in hopes of raising almost $50,000 to get production going. You can pre-order a Drill Beach for $33 on their page and never have to worry about staying in the shade or keeping your phone charged at the beach again.