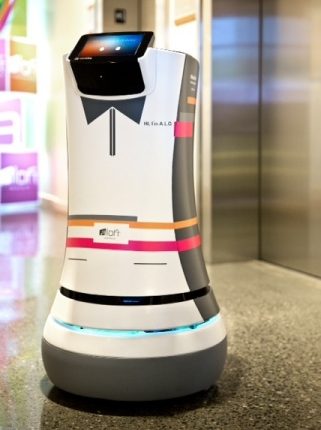 This Hotel Chain Is Working On High-Tech Improvements For Your Summer Vacation
The Royal Caribbean cruise ship equipped with robotic bartenders isn't the only high-tech vacation you can take this summer. Starwood Hotels & Resorts Worldwide is getting an innovative makeover.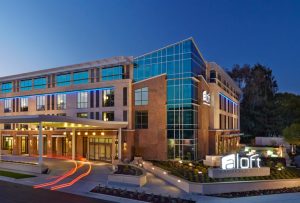 The hotel and resort chain initially implemented keyless entry and a robotic butler service, but is now looking into some other features that will give guests an even "cooler" hotel experience.
Brian McGuinness, global brand leader of specialty select brands for Starwood Hotels & Resorts shared the inside scoop with Hotel News Now.
Here are some of the upcoming features:
Electronic concierge service

This service would send automated welcome messages to a guest's smartphone upon entering their room.

Custom wake-ups

Instead of a traditional wake-up call, guests can program their coffee machines to start brewing at a particular time to wake them up. The lights can be programmed to go on and off at set times as well.

Recipes on your touchscreen

One branch of Starwood Hotels & Resorts is the Element, which comes equipped with a full-size kitchen. Each kitchen has a touchscreen cook book on the wall for easy recipe access.

Recharge devices under solar panels

Those same Element guests can recharge their devices while sitting under an outdoor canopy comprised of solar panels. This technology is being premiered at the Element Dallas Fort Worth Airport.

Light-up floor tiles

Hate searching for the light switch in the middle of the night? The hotel chain is looking to implement floor tiles equipped with RFID technology that light up when stepped on so you can illuminate your entire path to the bathroom.

An extra flat screen TV

Guests of the Four Points by Sheraton can soon indulge in two television screens, side-by-side so you and your travel buddy can watch two different movies or sporting events simultaneously.

Digital mirrors

Traditional full-length mirrors will be embedded with touchscreen applications so guests can receive the latest news updates flashing right on the surface.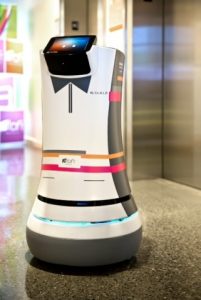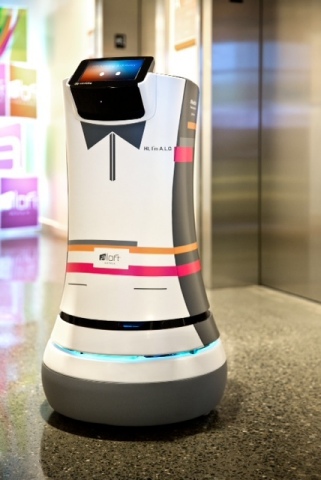 Some of the technology discussed is already making its debut, while others are still in the works. For now, guests of the Aloft and Element hotels can expect SPG keyless entry and RFID-based mobile check-in systems.
Botlr, the robotic butler is currently handing out toothbrushes and extra towels in test hotels in Cupertino and Newark, California.
Story via Hotel News Now.