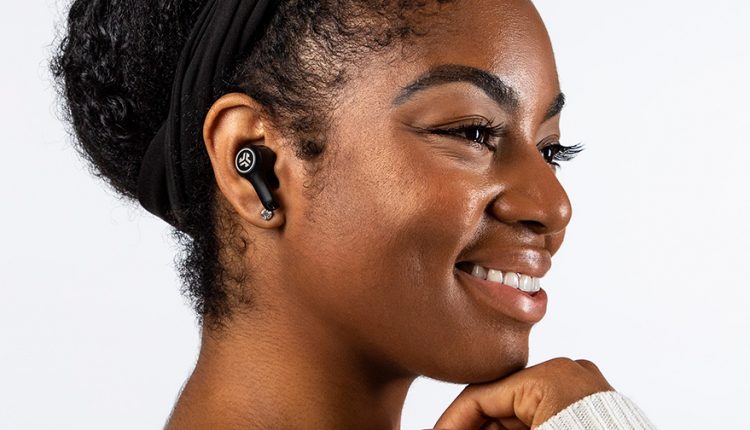 JLab Audio has made a massive jump forward with the introduction of Smart ANC technology found exclusively in its new Epic Air ANC products. The Epic Air Sport ANC and Epic Air ANC are the first true wireless earbuds to utilize JLab's new Smart ANC technology and the JLab Air ANC app, with three noise control modes and the ability to fine tune the sound by adjusting the equalizer settings.
US customers can purchased through Best Buy on offer at $49.99 reduced from $99.99.
JLab developed Smart Hybrid ANC technology in response to consumer feedback regarding the discomfort some people experience when using audio products featuring active noise cancelling technology. Regardless of the manufacturer, a percentage of users have reported pain while using ANC products, which can go beyond discomfort and lead to headaches, dizziness, or even nausea. Using hybrid ANC, a combination of feedforward and feedback ANC, JLab's Smart ANC adapts on-the-go to variants in environment, earbud fit, and other factors to create the best audio and listening experience.
The company has also developed a new JLab Air ANC app where users can customize the active noise control level, pass-through audio, equalizer settings, and touch controls for each earbud. This means users can truly adjust and design the earphones to suit their exact tastes and preferences with both ease and convenience of the controls and the sound. Once the perfect sound is set, it will be saved on the app and remain on the earbuds, every time they are used from then onwards.
Both products include JLab's Be Aware audio mode, which allows ambient noise in through the earbuds when turned on making the earbuds ideal for situations such as running or cycling outdoors to hear cars and other safety noises, or talking to friends or colleagues without having to pause the music and take the earbuds out.
The Epic Air Sport ANC and Epic Air ANC also utilize infrared wear detect sensors, which automatically pause and resume the audio being played when the earbuds are removed or placed back into the wearer's ear. Other premium features include JLab's Movie Mode, a low latency setting which decreases audio lag, so voices match up perfectly to video content.
JLab CEO, Win Cramer, commented: "JLab's product team and engineers worked overtime creating a smart ANC true-wireless product line that is affordable and helps those who previously couldn't use ANC products because they sensed a dramatic decrease in pressure when turned on.
"The JLab Air ANC app we developed for new JLab Epic Air Sport ANC and Epic Air ANC not only improves the experience for those who find active noise cancelling earbuds to be uncomfortable, but it allows every user to perfectly customize the audio experience and their unique touch control preferences to their personal needs."
The Epic Air Sport ANC features JLab's time-tested earhook design preferred by those who wear earbuds while being active, while the Epic Air ANC has been designed to match the stem-style perfect for everyday use and working from home. Both models come with a wireless USB charging case, which can be charged by placing it on a charging pad or plugging into a USB-A charging port utilizing JLab's patented integrated cable. To ensure a truly customized fit, each model comes with six different earbud tips, including Cloud Foam and two extended length options.