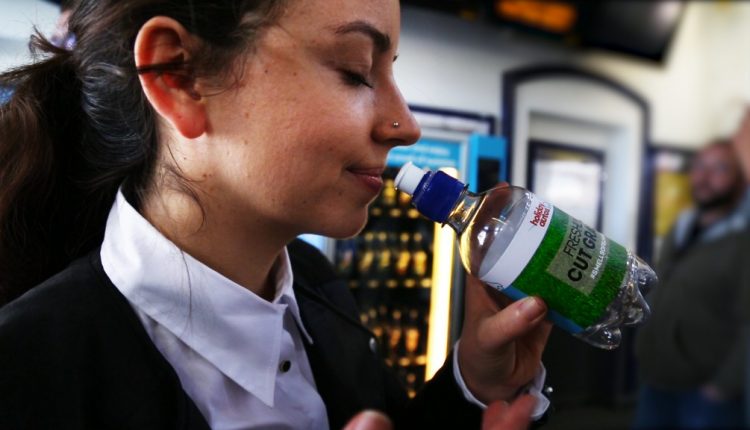 Vending Machine Dispenses Summer Smells Instead Of Sodas And Snacks
Do you ever wish you could take the smell of fresh-cut grass or the ocean with you, even when it isn't summer any longer?
Well, U.K.- based car rental comparison company, Holiday Autos, teamed up with cutting-edge tech company, Rewind, to make it happen — in the form of a vending machine.
Usually you head over to the vending machine, slip in your bills, and receive a soda bottle. In this Smells of Summer vending machine, Rewind makes it possible to take the smell of summer anywhere, perfect for those who don't live in areas where summer makes its powerful imprint.
The company took a traditional vending machine and stripped it down, implemented a credit-based payment system, which allows customers to Tweet the machine (@HolidayAutos) to gain usable money. The credits are displayed on a custom-made LCD screen so customers can choose which scent they want to be dispensed.
They also created 100 individual bottles with full artwork that contain the scents.
Rewind brought the entire concept to fruition in just a week and installed it in the Slough Train Station in England. Keep an eye out, they may be expanding to other stations as well.
Watch the video below to see how it works.