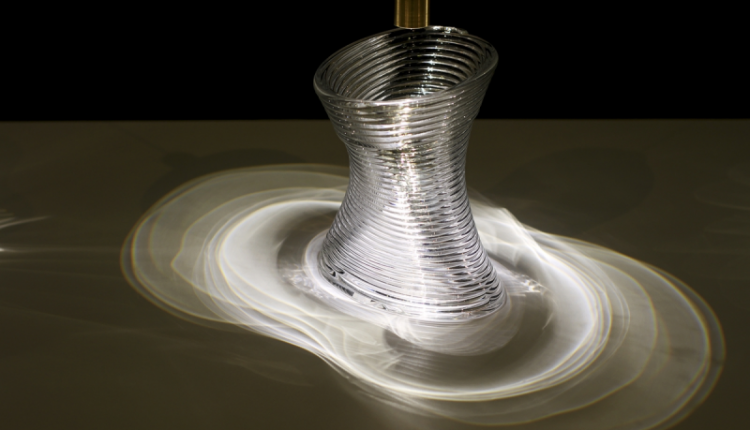 Video Of The Day: 3D Printing With Glass
MIT's Mediated Matter Group and Glass Lab have teamed up to develop a technique for 3D printing with glass materials and the result is mesmerizing. The optically transparent glass printing process is called G3DP.
G3DP is a platform capable of printing transparent glass. The platform employs a dual heated chamber concept in which the upper chamber operates at about 1900°F  and the lower chamber serves to anneal the structures.  The lava-like material gets funneled through the nozzle to create beautiful glass structures.
Story and video via Mediated Matter Group/ Vimeo.