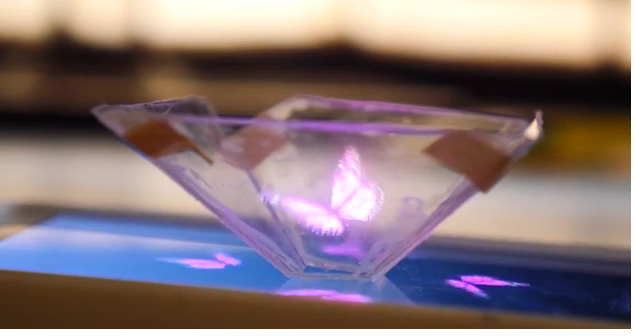 Video Of The Day: Turn Your Smartphone Into A 3D Hologram Projector
A popular Youtuber that goes by the name Mrwhosetheboss offers free technology advice, tech video updates and even free tech giveaways on the Internet.
His latest gift to the public is this tutorial video (featured below) that offers a step-by-step guide to creating your own 3D hologram projector with your smartphone.
Don't be discouraged, Mrwhosetheboss reassures spectators and potential creators that the project is a lot simpler than imagined. The materials list consists only of: graph paper, CD case, tape, pen, scissors, smartphone, and a knife or glass cutter.
In under three minutes, the video walks you through the entire creative process. The main idea is to cut the CD case into pieces, tape them together, and then place the new creation over the screen of your smartphone.
When you play a video on your phone (Mrwhosetheboss provides some cool videos to toy with) it appears as a hologram inside of your newly created gadget.
See how easy it is for yourself.
Story and video via Mrwhosetheboss /Youtube.