Since smartphones allow us to do pretty much anything, it's no surprise that occasionally we need to print something and aren't near a computer to do so.
Zhenxun Yu, a software engineer with a business degree, teamed up with some folks in Australia to create the droPrinter as a response to the deep desire to print directly from smartphones.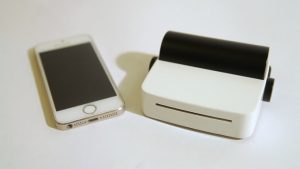 The droPrinter  can print anything that appears on your smartphone's screen including messages, images, and webpages, right onto thermal paper similar to that used in some calculators or receipts.
The printer is compact and portable so it will fit right into your bag or briefcase. When you first use it, you'll have to pair it to your phone, but after the first use, it will connect automatically.
droPrinter comes with a rechargeable battery that can last more than 120 hours (the equivalent of seven straight hours of printing), according to the company.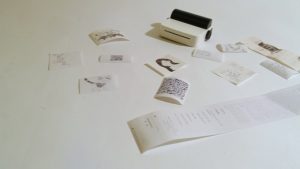 droPrinter works with an accompanying app. The demo apps created so far are available for both Android and iOS and allow for complete control of the printer directly from your phone.
The printer has had a campaign on Kickstarter for the past month. Now, with less than three days remaining, the company ha more than tripled its initial funding goal of $11,224 and will begin production.
If you want a droPrinter, head over to the company's Kickstarter page and you can get one for $80, along with a roll of printer paper to get you started. Expected shipping begins March 2016 anywhere in the world.