Meet beloved Lego hobbyist and DIY-er, Jason Allemann. His Lego projects range from Lego clockwork hearts, to children on seesaws, to cookie-icing machines.
Now, in honor of Easter, Allemann is bringing us a robotic egg decorator constructed from Lego Mindstorms EV3, the third generation robotics kit in the Lego's Mindstorms line.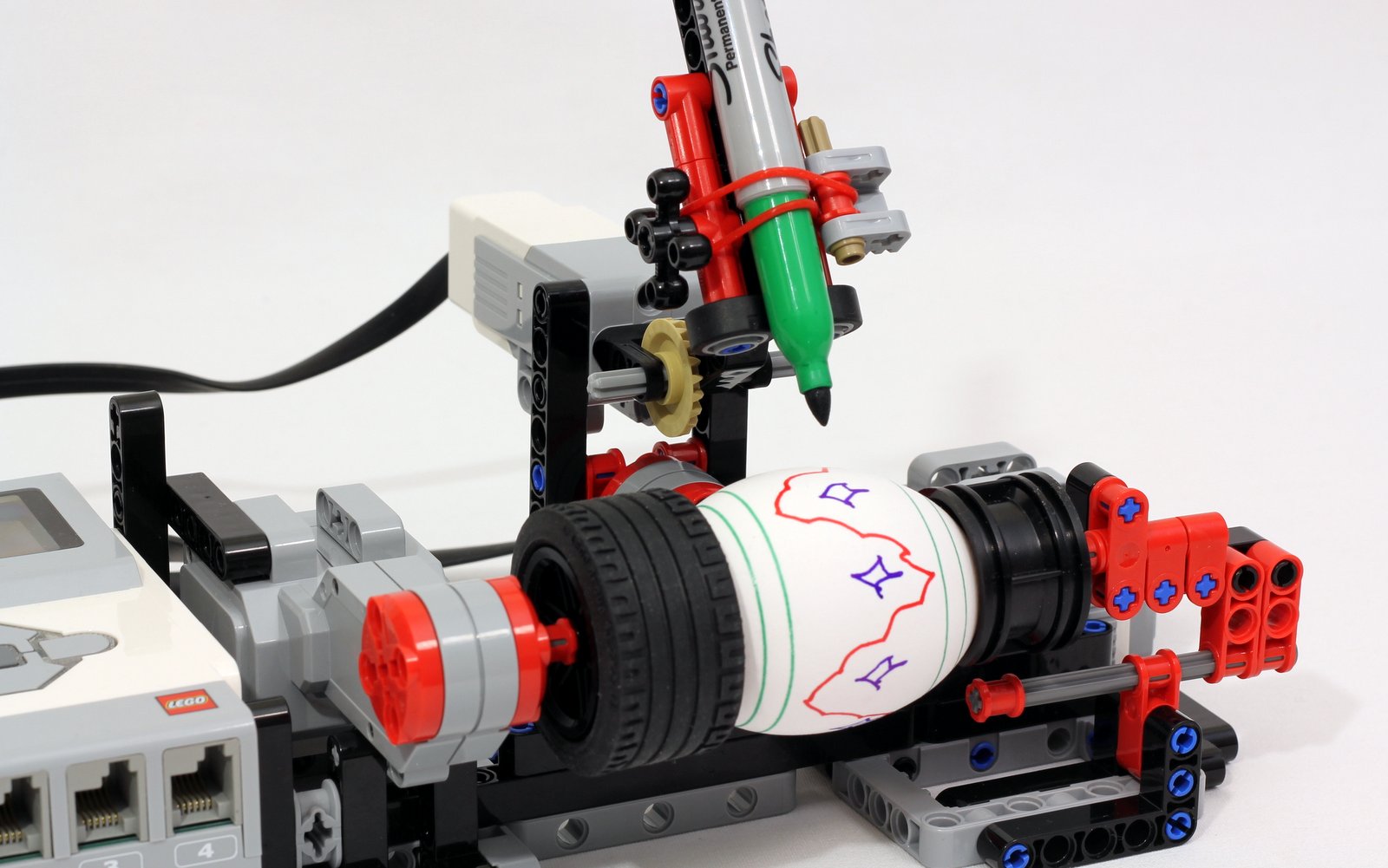 On his blog, JK Brickworks, Allemann explains that egg decorating robots are not a new concept, but he wanted to tinker with one of his own. He provides all of the instructions, program files, and notes need to build your very own EV Eggbot. Aside from the actual eggs and marker, which he uses to decorate, everything needed is included in the EV3 Home Edition kit 31313.
Once completed, the machine works by using the buttons to sift through patterns. Once you've selected one, hit the "print" button and your egg will be decorated.
Watch Allemann's video below or visit his website to check out some other projects.