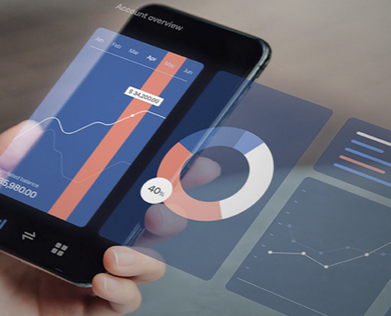 Molex just released a global survey based on polling manufacturing stakeholders to identify the top trends and technologies in future mobile devices. It's no surprise that 5G cellular performance, high-speed wireless connectivity, battery life and sustainability are at the top of the list of persistent technology challenges. Findings point to a continued evolution of mobile-device form factors, disruptive features and innovations that will impact mobile devices manufactured in 2026.
Molex commissioned Dimensional Research to conduct The Future of Mobile Devices global survey in July 2021. 207 qualified participants representing mobile device OEMs and suppliers were polled. Questions surrounded identifying features and timeframes and gauging the growing impact of 5G and connectivity innovations.
Although no unanimous description emerged of a typical mobile device in 2026, the top-five disruptive features most anticipated are self-charging; holographic or projection displays; fully recyclable; environment-proof, such as dust- or waterproof; and no-break displays. Foldable devices, pop-up cameras, health biosensors, rollable devices and separation of device and display are also expected.
Respondents were asked to rank the top features poised for the greatest innovation in mobile devices manufactured in 2026. The results include data connectivity (42%), wireless charging (36%), cameras (33%), Wi-Fi connectivity (28%) and built-in speakers (28%). Ultra-fast 5G or mmWave ranked first (42%) in enabling technologies forecasted to drive disruption in mobile device manufacturing, followed by two-way wireless charging, optical waveguides for smart glasses, cameras with wafer-level optics, and nanoscale or micro-scale components. For more information, visit www.molex.com.
Original Release: PR Newswire