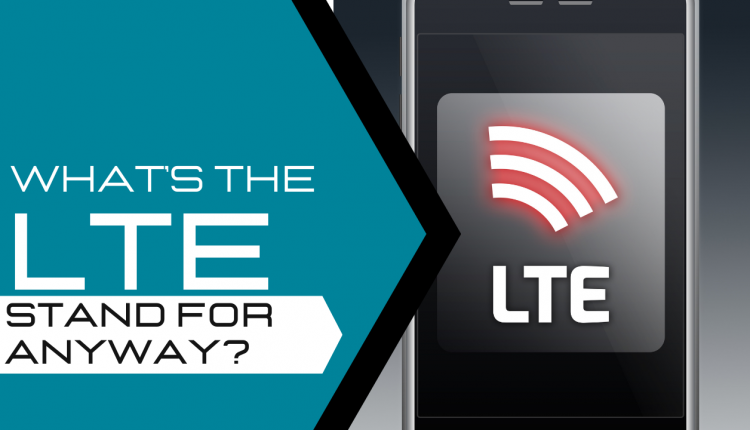 What's the LTE Stand for, Anyway?
If you've ever spotted the letters "LTE" in the upper corner of your smartphone, you probably didn't give it a second thought. If you're an engineer, you may have a good sense of the meaning behind the three letters but still may be confusing its significance and impact on the future of wireless.
LTE stands for Long Term Evolution in its simplest uncompounded form, but its meaning is often used interchangeably with the term 4G.
"While carrier marketing has suggested that 4G LTE is an enhanced version of 4G, 4G LTE actually refers to devices and networks that are evolving from the slower 3G standard to full 4G speed and throughput capability," says Harald Remmert, CTO of Cellular Solutions at Digi International.
This means that the 4G refers to the generation of tech, and the term LTE is how it evolves throughout multiple releases.
In the past, we relied on 3G and HSPA+ to deliver wireless data to our mobile phones, but over time, we used our phones differently, tapping into streaming and complex apps, requiring speed. Then came 4G LTE in 2009, when the first 4G network was launched. Over the next few years, 4G LTE became the norm globally, transmitting mobile data faster and with less latency.
But 4G and 4G LTE are NOT the same. 4G, by itself, is not as fast as 4G LTE. While it's faster than 3G, 4G was more like 3G on steroids. And, even if you're accessing 4G LTE, you're likely not tapping into the proper potential speeds, which are contingent upon network load, signal strength, and location of the user. For example, 4G LTE works best in cities with more towers.
"LTE networks are designed to have high spectral efficiency and high peak data rates. They also have a short round trip time, which means that the data sent and received can quickly travel between devices and the cell tower. LTE networks are also flexible in frequency and bandwidth," says Simon Courtney, Editor, Healthcare Business Tech.
4G LTE networks run on 6GHz, while 5G networks run on 30 to 300 GHz. while. Improvements to the antenna systems that distribute 5G around the country and the tech that receives them inside your phone make this function, so you need a 5G-compatible phone to use 5G.
According to Remmert, this stems from the 3rd Generation Partnership Project (3GPP), which explicitly set out the technical steps that deliver better performance and more functionality. The project covers cellular telecommunications technologies, including radio access, core network, and service capabilities, which provide a complete system description for mobile telecommunications.
5G, on the other hand, stands for the fifth generation and overshadows 4G's speed of a couple of 100 Mbps with 1 Gbps currently, but this is expected to deliver single-digit millisecond latency.
"The primary distinction between 5G and LTE is that 5G is a technology that was developed after 4G LTE to improve speed," says Vincent Notta, Co-founder And Head Of Product at Notta- A Saas Company. 5G uses a radio frequency of 30 to 300 GHz, whereas LTE uses up to 6 GHz and is based on 4G technology.
Industrial Applications
Consumer mobile phones are not the only end-product that benefit from the evolutions. As we enter more deeply into our 5G world, machine-to-machine communications and expanded rural connectivity will help, too.
As experts point out, industrial automation will benefit from 5G wireless capabilities. Think about a passive industrial setting where a sensor would remotely fuel levels in a fuel tank.
"This use case would benefit from 5G and its wireless capabilities but because only a small amount of data is being transmitted periodically, a battery-powered 4G LTE-M or NB-IoT device is sufficient," says Remmert.
In regions where 5G is not yet deployed, LTE technology will support migration needs from 2G/3G for years to come.
Now and Next
Remmert says that from an infrastructure perspective, almost all 5G networks will be initially rolled out in "5G non-standalone" (5G NSA) mode. Initial 5G devices have a radio built in that supports 4G LTE and 5G. The device will connect to the 4G LTE network first, and uses a 5G network for additional bandwidth if one is available. Eventually, the roles will be reversed as 5G networks are maturing, and devices will only connect to the 5G network in "5G stand-alone" (5G SA) mode and can take full advantage of 5G technology.
**
Learn More About: