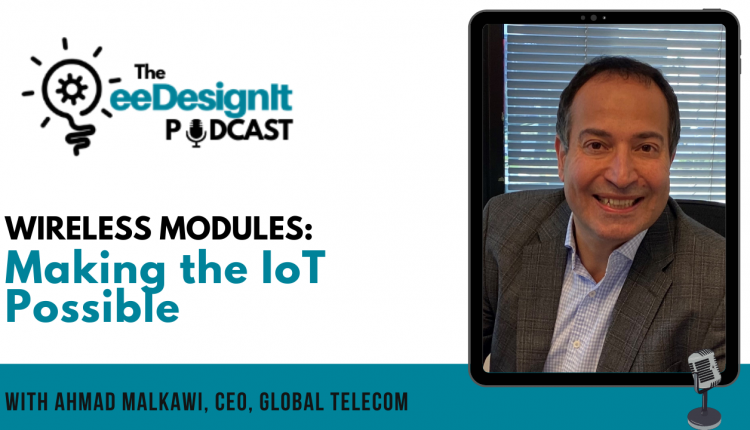 Wireless module are at the heart of every wireless device (comprised of the chip, memory, etc.) and are critical to the Internet of Things. From the smartphone to the Roomba to the smart fridge to the Nest, every house will soon have dozens of connected devices.
On this episode of the eeDesignIt Podcast, we chat with Ahmad Malkawi, CEO, Global Telecom, the only U.S. company for wireless modules.
Spectrum efficiency and antenna design are two of Ahmad's strongest suits. His antenna design was critical in the launch of the first Chromebook and his modules, modems and other wireless devices are centred around the strongest, most reliable signal because of his knowledge of managing the spectrum, mitigating interference and ensuring expanded reach of signal. We'll dive deep into these concepts, learn more about the major companies Ahmad partners with and of course, talk about security—a huge issue for modules and any wireless design company. From the two patents on hostless, driverless module to his use of select blockchain to his current big project of quantum cryptography, we'll really discover the threat that is posed and the innovative ways to combat it.
Learn more about Global Telecom: http://www.globaltelecomus.com/