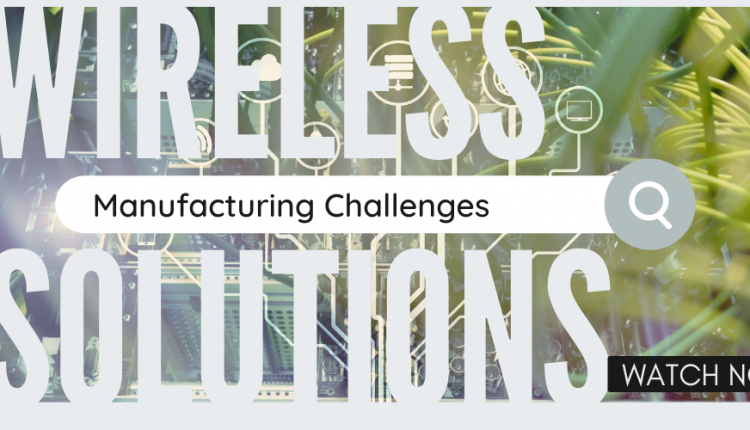 As the development of smart infrastructures increase, the need for wireless sensor networks becomes critical. Wireless receivers, transmitters, and IoT gateways provide the backbone for these networks. Sensata has developed products specifically designed to meet these needs. Sager Electronics, a key partner to Sensata, is bringing these technologies to the market.
And it's a big market! Currently, in 2021, the market size is $70 billion, and by 2025, it's projected to double.
We see such growth in this area because the technology meets customers' needs where they need to be met. For example, data security is of the utmost importance these days, affecting both the factories and remote assets. It's also essential to work with solutions that are easy to implement and are cost-effective at the same time.
These needs bring systems integrators to a point where they're considering transitioning from wired sensors to wireless across their equipment. But it's not as simple as simply overhauling all existing solutions. Instead, customers are deciding what makes sense for their specific situation. This could be wired, wireless, or even a combination, a hybrid approach. Companies like Sensata are offering both wired and wireless solutions and can mix technologies through current offerings. This provides ultimate flexibility.
When it comes to making the shift over to wireless, it's important to focus on flexibility and determining if this will work in the existing environment. Some important considerations include:
IP Rating
How many wireless sensors can connect to the gateways?
Range of system
Battery life
Configurability
Some answers to these questions from Sensata:
IP Rating: IP65, IP68
Sensata's proprietary wireless protocol transmits 500 m practically and 750 m Line-of-Sight
The processing power in Sensata's gateways allows the user to connect 128 unique sensing points.

Sending data once every 10 seconds will provide a 5-year sensor/transmitter life. (Lithium Thionyl Chloride battery). Users can configure the devices to transmit less often to either optimize battery life or more often to more closely monitor their equipment or parameter.
For instance, there are endless application "use cases" for Sensata's suite of products enabling wireless communications, but here are a few of the more common applications.
Monitoring pressure levels in fluid or air supply lines.
Monitoring temperatures in process equipment, control enclosures, or data center server cabinets.
Monitoring levels in small to large tanks and other vessels.
A Partnership That Brings All Needs to Your Table
Sager and Sensata have a long history of successfully solving industry challenges and applications.  Sager also recognizes the growing customer needs for wireless infrastructure and for versatile, easy-to-install products that are perfect for new installations and established networks. Likewise, Sensata's suite of receivers, transmitters, and gateways work well with most established operational technology (OT) architectures.
Sager can offer "system solutions" for a broad range of needs, including:
Custom enclosures
Sub-Assemblies and device configurations
Custom circuit boards for power and thermal applications
DIN Rail assemblies
"Intrinsically Safe" battery designs.
Sager also offers a wide range of logistics and inventory programs to support customers' ramp-up and ongoing production needs.
Key Takeaways
Most important to note when it comes to these industrial wireless products is that they are flexible., allowing OEMs and end-users to retrofit into wireless applications. Current wired sensors can be made wireless, or you can use a mix of wired sensors to send that data wherever you need it. They're also scalable, allowing for 128 sensing points all connected to a single gateway. So, you can use what you need now and add more later. And lastly, it's cost-effective. Wireless direct hardware costs have been declining, and labor costs associated with installation and commissioning are low.
Our Guests
Paul Heine, IIoT Product Manager, Industrial Sensing, Sensata
Brian Moran, Supplier Marketing Manager, Sager Electronics
Learn More
Sensata-Cynergy3: https://www.sager.com/manufacturers/cynergy3/
IoT portfolio: https://www.sager.com/manufacturers/cynergy3/cynergy3s-iot-portfolio/
Industrial Wireless Solutions: https://www.sensata.com/industrial-wireless