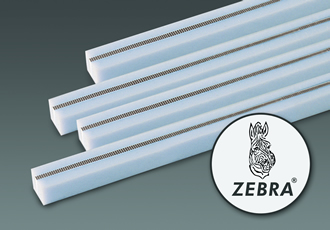 Zebra Connectors Earn Their Stripes
What look like zebra stripes running down the middle of this high density connector are actually alternating layers of electrically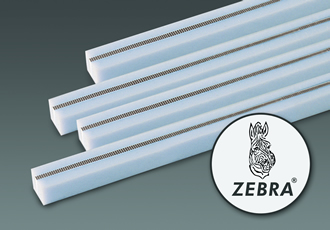 conductive carbon-filled and non-conductive silicone rubber. Fujipoly's 2005 Zebra connectors pack an amazing 500 conductive layers per inch, making it one of the most reliable and cost-effective ways to connect an LCD to a PCB.
This low resistance interconnect is perfect for devices with pad spacing as close as .010" (.25mm). The connector exhibits a current carrying capacity of 50 mA per .040" x .040" pad and can be specified in custom lengths up to 9″ (230mm).
To accommodate as many applications as possible, the 2005 Zebra is available in any width from .015" (.38mm) to .118" (3.0mm) and has an operational temperature range of -40°C to +100°C.