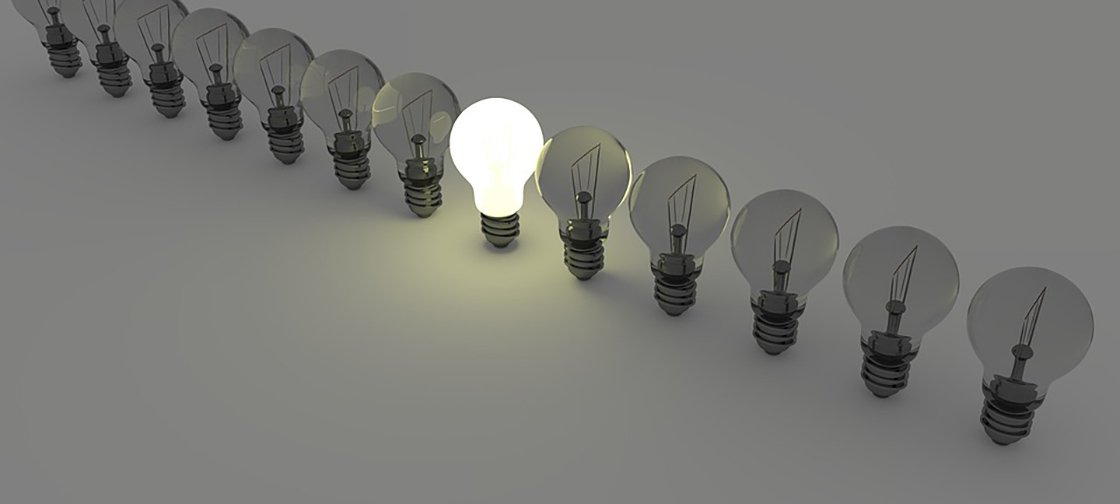 SSL sources aren't new technologies. In fact, they've existed since the 1960s. However, only in the last 25 years have they started appearing in high-volume applications. Yole Développement (Yole) estimates therefore that the overall SSL source market will grow from $20.4 billion in 2018 to $32.3 billion in 2024, at an 8% CAGR betweek 2018 and 2024.
"Such growth will be driven mostly by LED technologies," said Pars Mukish, Business Unit Manager at Yole. "However, related market share will decline from about 84% in 2018 to 73% in 2024, reflecting different market/application dynamics and a transition towards LD technologies."
Under its new technology & market report, 'Status of the Solid-State Lighting Source Industry', the market research and strategy consulting company is offering a global examination of SSL source trends. This new analysis reveals the overall SSL source types (visible LED , UV LED, IR LED, EEL , and VCSEL ) and proposes a deep understanding of SSL source markets, applications, industries, and technologies. In addition, Yole's analysts point out SSL source players, dynamics, and rankings.
Yole Group of companies, including Yole, System Plus Consulting and Knowmade investigates the lighting industry for a while and is building step by step a deep industrial and technical knowledge. In 2019 the team announced an impressive collection of technology, market and IP analyzes focused on the different light sources: VCSEL, EEL and more.
As an example, VCSEL in Smartphone – Comparison performed by System Plus Consulting proposes a relevant comparison of current VCSEL technologies for smartphones. Today, up to three VCSEL dies can be integrated in a smartphone: 3D recognition with the flood illuminator; the dot projector; and ToF for the proximity sensor.
"Already integrated in flagship smartphones, these functions will quickly find a home in all smartphones, causing a sharp increase in VCSEL demand," added Sylvain Hallereau, Senior Analyst, at System Plus Consulting.
To propose a complete analysis of the VCSEL ecosystem, KnowMade developed a deep added-value patent analysis to describe the VCSEL IP landscape.
"The release of the Apple iPhone X in 2017 and its range of optical sensors triggered new opportunities for VCSEL players to address a high-volume market," commented Paul Leclaire, Patent Analyst at KnowMade. "At the beginning of this new era, where new applications such as LiDAR or 3D sensors are arising, understanding the IP position and strategy of historical VCSEL IP players as well as identifying the IP newcomers and the threat they represent is essential."
Under this dynamic context, Yole Group is announcing a new growth era for the solid-state lighting industry and has detailed its analysis.
Pierrick Boulay, Technology & Market Analyst, Solid State Lighting and Lighting Systems at Yole, explained: "LED revenue will continue to thrive on visible applications over the next five years, with general lighting holding the majority, about 45% of the total 'LED opportunity'. However, such an application has already reached a certain degree of maturity, and thus related LED devices can be considered as commodities – leading to a high-volume/low-margin market."
Automotive lighting and direct-view displays are other booming LED applications. These will become critical for the industry's survival, since most other applications can be considered as declining or 'flat' (i.e. LCD backlights). The one exception is horticultural lighting, which is still emerging.
A large part of the LED industry also has a foothold in the non-visible LED market, with UV and IR LEDs highlighting several high-potential applications (i.e. gas sensing and water disinfection). But these are still emerging, and will take time to materialize.
In parallel, the LD industry is booming. Several applications are rising and plenty of others are emerging or in development.
VCSEL, driven by the integration of front 3D cameras in smartphones, will likely see a five times market revenue increase from 2018 to 2024. And this is just the beginning, with smartphone rear 3D cameras and LiDAR likely next in line.
From its side, EEL will experience strong but much steadier growth during the same period (i.e. only a two times revenue increase), driven mostly by optical transceivers and the increased development of telecom infrastructure (around 55% to 65% of EEL market opportunity). Here also there are a large number of applications that could further boom in the future – for example, LiDAR and sensors.
In this context, it is likely that the visible LED industry will further consolidate in the future as markets reach maturity. Such a trend will directly impact other SSL source industries, since several visible LED players might 'forage new lands' in order to survive.