Announced on stage at Apple's September keynote, the Apple TV 4K is the next-gen of Apple's streaming set-top box and, as expected, will support both 4K Ultra-HD and HDR streams.
The new Apple TV 4K will include the A10X Fusion Chip, making it twice as fast as the current Apple TV. For reference, that's the chip currently inside the iPad Pro, and it should provide enough headroom to power the next-gen of 4K video streaming. The new hardware will also ship with the latest version of tvOS.
But what's a new box without content?
Apple TV 4K will support Netflix in 4K Ultra-HD, and Apple will move forward with the integration of Amazon Video into tvOS later this year. On top of that, customers who purchased films in HD from iTunes will be upgraded to the 4K version of the film for free. It's a pretty great deal.
One of the biggest surprises made during the announcement was Apple TV 4K's inclusion of Dolby Vision, a technology from the legendary audiovisual company that enables brighter, more colorful content.
Dolby Vision has only recently been made available on select TVs, 4K Blu-ray players and streaming players, and Apple's quick adoption of the technology (despite being rumored ahead of time) is surprising.
The Apple TV 4K will be available at two price points: $179 (about £135, AU$225) for a 32GB version and $199 (about £149, AU$249) for a 64GB version.
The Apple TV 4K will be available to pre-order starting on September 15, and will be available to buy outright when it releases on September 22.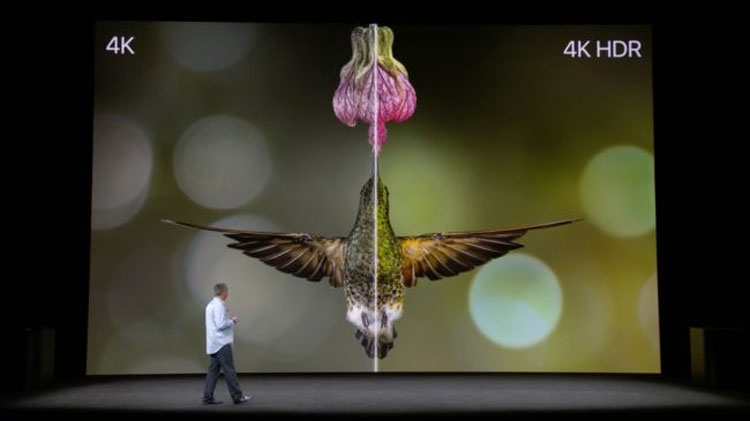 Cut to the chase
What is it? A 4K version of Apple's video streaming box
When is it out? September 22, 2017
How much will it cost? $179 (£179, AU$249) for a 32GB version and $199 (£199, AU$279) for a 64GB version
Release date
We now have a solid release date for the Apple TV 4K: September 22, 2017, exactly one week after the device becomes available for pre-order.
All things considered, this is a tight turnaround for Apple, which only just announced the Apple TV 4K's existence at its September 12 press event in Cupertino, California.
Both SKUs of the device – the 32GB and 64GB versions – will be available on the same day.
How much will it cost?
Apple is known for being a price-heavy company, often releasing products at a premium price point. Thankfully, however, Apple did a good job pricing out the Apple TV 4K: the device will be available in two models, a $179 (£179, AU$249) 32GB version and a $199 (£199, AU$279) for a 64GB version 64GB version.
These aren't exactly cheap, especially compared to something like the Chromecast Ultra, but it is good news for anyone eying the old Apple TV, which should drop from its current price tag of $149 (£139/AU$239) for the 32GB version and $199 (£179/AU$299) for the 64GB version.
Looking for something bigger, like a 128GB version? For now you're out of luck.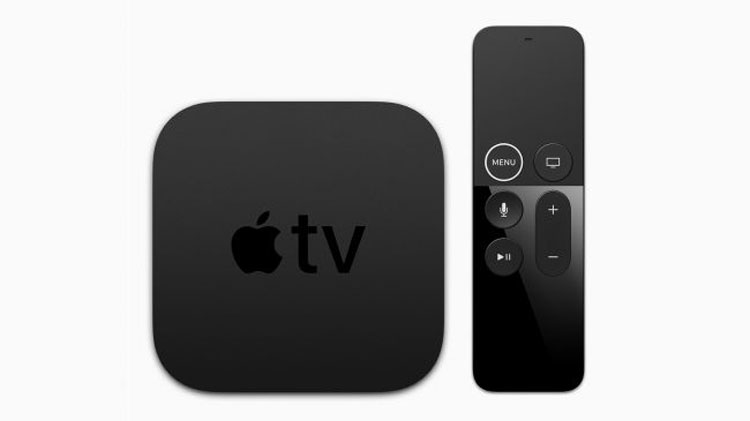 What features will it have?
4K HDR support
This one's a gimme. Of course the new Apple TV 4K will support 4K and HDR, which is good considering Apple missed the boat on it last time around.
The fourth-generation Apple TV was revealed more than three years after the third-generation model, but to make up for the long break it was a fairly big update with a brand new operating system, a new remote and even Siri integration. Something was missing, however: support for 4K and HDR content.
That's a wrong Apple will correct in the new Apple TV 4K, which will not only support 4K and HDR10, but also a premium version of HDR called Dolby Vision, which will help Apple's device display more true-to-life colors (thanks to support for 12-bit color), and far greater detail in both dark and bright scenes (thanks to scene-by-scene metadata).
Why is Apple going 4K in the first place? 4K support is pretty much a standard feature on larger high-end TVs, and streaming services such as Netflix and Amazon have been rapidly increase the amount of 4K content they offer. Hardware manufacturers such as Amazon, Roku and Google have been quick to release devices which support it too.
Long story short, it was now or never.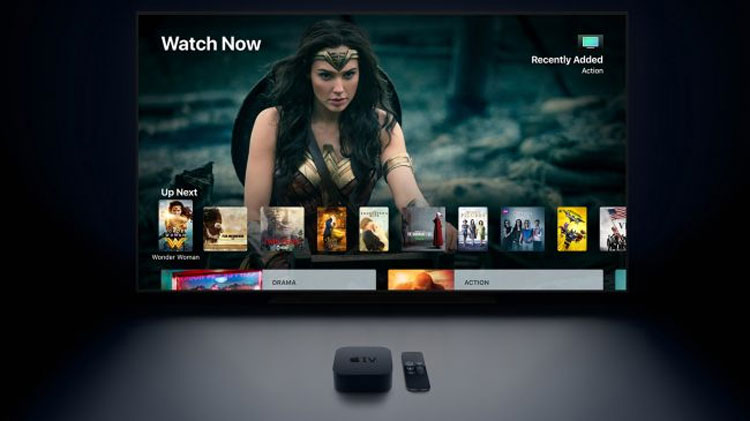 Other hardware upgrades
Now, the resolution isn't the only upgrade coming to Apple's next-gen TV hardware – the device will ship with 3GB of RAM, along with a three-core A10X Fusion CPU, the same one found in the current iteration of the iPad Pro.
This will make the device twice as fast as the current Apple TV when watching video content, and up to four times faster when loading apps and playing games.
The bad news here is that while Apple has given the CPU a massive overhaul, storage options will remain exactly the same as before – 32GB and 64GB.
This might be a bit of a stumbling block considering that Apple has recently upgraded the file size limit of apps to 4GB. While not all apps are expected to use up the entirety of that upper limit, it's fair to say that most games, especially ones that take advantage of the higher resolution, will do so.
While Apple hasn't yet made any announcement about a 128GB version, we've got our fingers crossed that one might be in the works for either later this year or early next.
Upgrades to tvOS
Aside from essential hardware changes, tvOS is also getting some improvements. Apple's CEO Tim Cook has said that the new Apple TV and tvOS were "building the foundation for what [Apple] believe can be a broader business over time."
At WWDC 2017 Apple announced that the Amazon Prime Video app would finally be coming to the platform, which is a service that's been absent from the hardware for far too long.
Siri at home
Like the Apple TV before it, the Apple TV 4K will be able to make use of Siri for searching for content.
The voice assistant can search across various apps for content, and is also clever enough to search by genre, cast, and critical reception. You can also use Siri to control playback from within a video.
Unfortunately there haven't been any major announcements with regards to Siri on the new hardware, but we'll be hunting for any improvements that we can find.
Content is king A key area where Apple will have to improve is in the content it offers. Apple has never been able to meet its ambitions in the pay TV space – it's failed to make agreements with key TV production companies, and plans for a live TV streaming service have never come to fruition.
A key announcement made on stage was that thatgamecompany's new game, Sky, will be coming first to the Apple TV 4K. If Apple follows this with more announcements in the future then the hardware could become a piece of gaming equipment in its own right.
Apple is also working hard to create its own original video content with things like Carpool Karaoke and Planet of the Apps. This original content at the very least gives Apple something more to add to its TV app.
It's also recently been reported that Apple is planning to introduce a service that would bundle channels together under one single monthly fee.
This service would take channels such as HBO, Showtime and Starz, which offer separate subscriptions, and bring them all together into one convenient bundle.
This service ended up not being mentioned on stage at the keynote, but we're hoping for more details in the coming months.