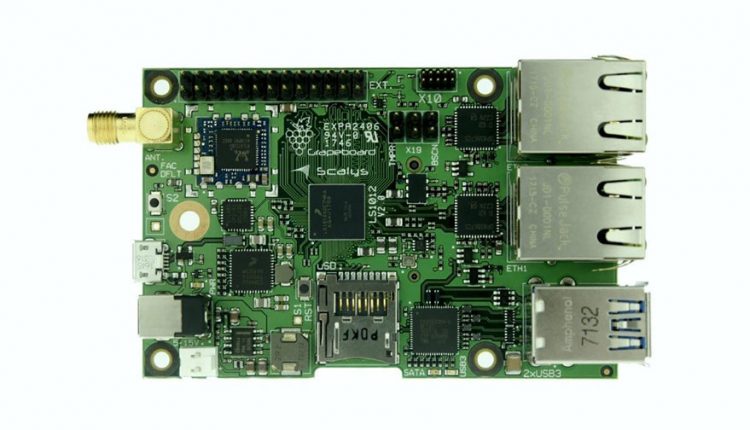 Credit: Arrow Electronics
Arrow Electronics has signed an agreement to supply Scalys' System-on-Modules (SoMs) and Small Board Computers (SBC) throughout Europe, Middle East and Africa (EMEA). Scalys single and multi-core SoMs and boards are small form factor computer boards that can be integrated with ease into many applications, reducing development time significantly.
Founded in 2017 to provide advanced, high-performance embedded systems, Scalys has developed a wide portfolio of SoMs and boards, and also offers customisation. Its products deliver enterprise-class performance and security and are suited to applications including Internet of Things, networking, consumer and avionics.
The Scalys range includes board-based around variants of NXP QorIQ PowerPC and Layerscape processors, which offer choices of performance and power consumption dependent on application requirements.
In addition to its range of standard products, Scalys is able to customise SoMs to specific user requirements where the production volume is sufficient. Customers' existing circuitry can also be integrated with Scalys SoMs to create more cost effective PCBs.
David Spragg, vice president of engineering EMEA, Arrow Electronics, commented: "Scalys has quickly developed an impressive board called Scalys SES-LS1012A (Grapeboard) SBC that offers real time-to-market savings for users. Working together, we will bring extended choice to developers of embedded systems."