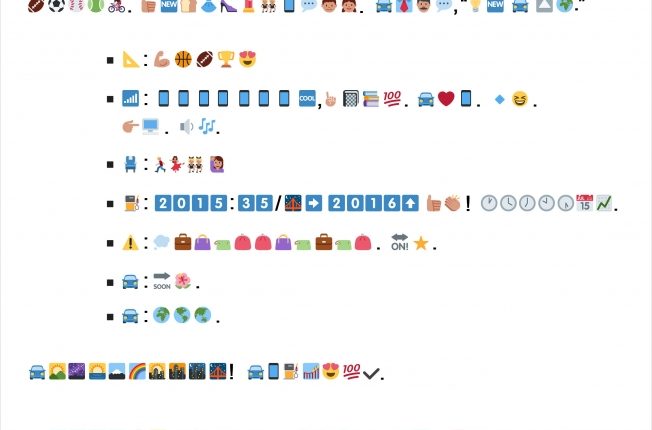 Can You Figure It Out? Chevrolet Just Wrote An Entire Press Release In Emoji
I know our society is big on texting, but it's gone beyond that now. Yesterday, Chevrolet wrote an entire press release in Emoji characters, and I mean they really covered a lot of ground: hearts, cars, footballs, cellphones, you name it – they used it.
Chevy's press release read:
Words alone can't describe the new 2016 Chevrolet Cruze, so to celebrate its upcoming reveal, the media advisory is being issued in emoji, the small emotionally expressive digital images and icons in electronic communication. Try and decode this news or watch for the decoder at 2 p.m. EDT on Tuesday. #ChevyGoesEmoji

Chevy just revealed a hint a little while ago on Twitter: "We pinned down the perfect #Cruze design. Prepare to fall in love."

Tune it at 2pm Tuesday, June 23 to find out what all these Emojis really mean.