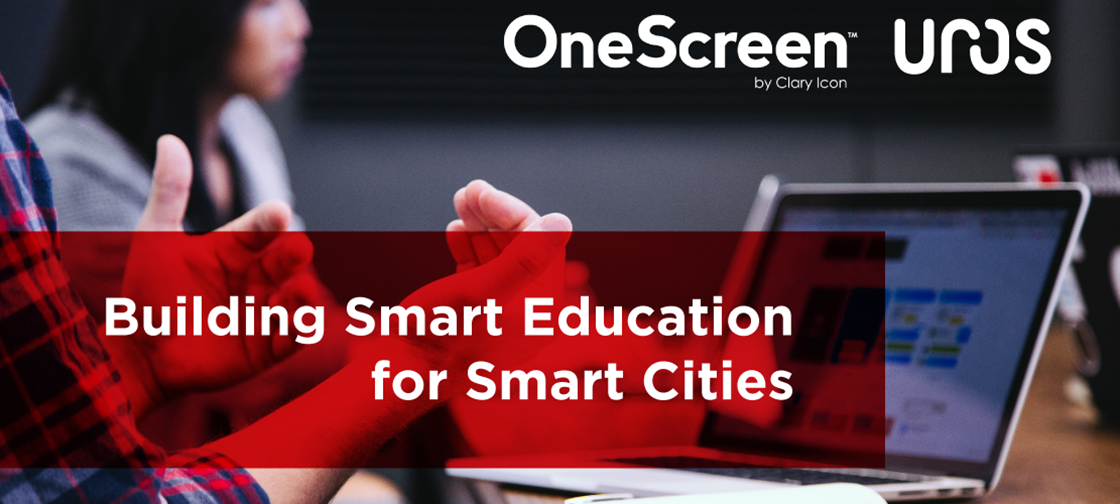 Innovator in turnkey IoT solutions and smart connectivity, UROS, has signed a deal with Clary Icon, the US based manufacturer of OneScreen interactive collaboration solutions, to create better educational opportunities for students everywhere. They will coordinate efforts to digitize the classroom and prepare the future workforce for running tomorrow's Smart Cities.
As an advanced developers of turnkey connectivity solutions for Smart Cities, UROS serves multinational organizations and governments. As part of the company's mission to establish a foundation of IoT tech for smart cities, UROS is aiming to make sure that students have the Smart Education and skills they need to operate those cities in the years ahead.
"We met the leaders at UROS through our partnership with Qualcomm. We found that their goals align with ours to create a terrific strategic fit," said OneScreen CEO, Sufian Munir. "They prioritize excellence in STEM education for the next generation and so do we. Their targets are ambitious but we know it will take that kind of ambition to build the smart cities that we will need in the near future. We are very happy to partner with UROS and make dreams come true for students everywhere."
Jerry Raatikainen, CEO UROS Group, added: "We've set a target of serving hundreds of millions of users globally with our IoT platform over the next two years. In our research into how we would actually do that and stay on schedule, we discovered that OneScreen produces the most innovative collaboration solutions out there today. It's been a delight working with them and it's been a perfect arrangement for us."
The vision UROS is pursuing is to build up smart educational institutions in Finland and the Nordics first, then expand eastward into Russia and south into Kazakhstan.
Munir continued: "That scaling map made sense for OneScreen as well. We see this partnership as a productive way to replicate our successes with the education market in the US and Colombia, thus beginning to build a foothold in the continent of Europe."