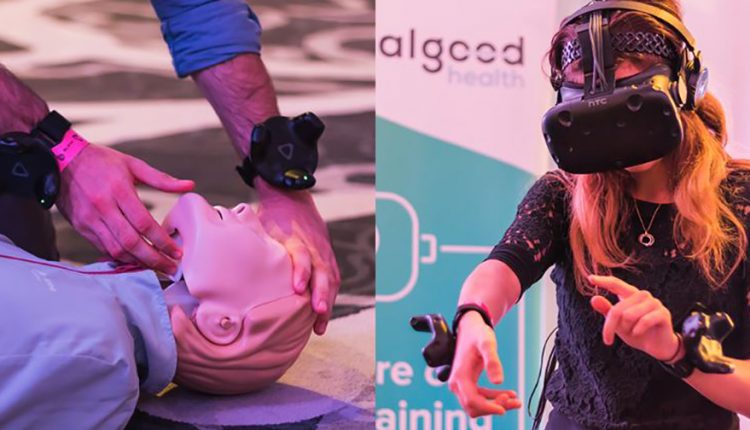 It's safe to say that Virtual Reality (VR), has progressed well beyond being purely the next generation of gaming technology. As fun and enjoyable as that realm certainly is, with its infinite possibilities (anyone who has seen Ready Player One will know what I mean), the technology has now opened up to a host of other more practical applications.
From curing phobias, to training mechanics, engineers and architects, the technology is emerging as a vital tools that can really immerse an individual in a given situation.
And what could be nobler than using VR to save lives? Well that is exactly what London-based startup Dual Good Health is doing with their technology. A VR application for emergency life support training, Dual Good immerses the trainee in a live scenario and uses a physical CPR mannequin for the tracking of depth and speed of chest compressions in real time.
Founded in 2017 the startup's mission is to reduce costs, improve quality of training and increase engagement so more people know how to provide emergency medical help. The VR technology is also used to enhance AED (automated external defibrillator) awareness and training.
The company's Code Blue VR app offers content catered specifically for first aid and life support training courses. The benefits of its VR simulation include engaging scenario simulation that features high end graphics to enhance realism; one-to-one focussed learning with no distractions; hands-on training that mimics real life scenarios; and new features added regularly via software updates.
The software can be used on the Daydream Standalone VR platform developed by Google or via a PC on the HTC Vive. Manufactured by Google and Lenovo, the Daydream is well suited if training locations are frequently changed, as it is light, easy to transport, and installation is simple.
If training is conducted at the same location then the HTC Vive is the most preferred option as its controllers can track hand movement, which allows Dual Good's software to fully track speed and depth of chest compressions.
Content
Training course content consists of four different modules to form the full curriculum of a training course in Basic Life Support. These include:
DRABC (Danger, Response, Airway, Breathing and Circulation): A full step-by-step tutorial and practice of basic life support skills.
CPR: Practice of chest compressions in a realistic environment.
AEDs: Tutorial and AEDs practice in a realistic environment.
Quiz: Multiple answer questions based on your training curriculum.