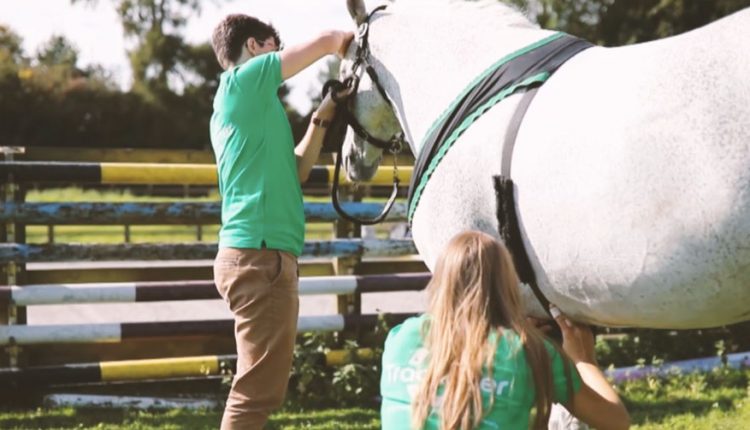 Credit: Trackener
Trackener is revolutionizing equine care with a 24/7 monitoring device and app. eeDesignIt spoke with Pauline Issard, co-founder and CEO and Jeremie Charlet, co-founder and CTO to learn more about their startup journey and route to market.
What is it?
Placed in a comfortable lycra bib when your horse is in the field or in the stable, the Trackener device measures the horse's activity, sleep and anxiety based on location and movements.
Placed in the girth strap, the device measures how much time is spent at each gait and rein during exercising sessions.
With Trackener Life HR, the user can analyse the horse's fitness and stress level by placing the heart rate sensor strap under the saddle cloth.
All this data is then shown on the Trackener Life app, and no synchronization between the user's phone and the device is needed.
The Trackener device allows horse owners to recognize and prevent anxiety in both the field and stable thanks to unprecedented insights on the horses behavior.
How did it all start?
Issard told eeDesignIt how she had been around horses all of her life, and lots of them had health problems, with her background in engineering and the rise of human fitness wearables, she put the two together. If wearable technology was being used to monitor a human's health – why not a horse?
Issard met Charlet while at UCL completing a Master of Science in Technology entrepreneurship, for which she was awarded a distinction. Charlet completed his Master of Science in Computer Science at Staffordshire University.
Top tips for tech startups
Network, talk to as many people as you can and don't be shy.
Don't start coding too early, it costs and you can validate without.
Get ready to find a market first, don't think your ideas are unique.
A lot of people stay at the idea stage – take a leap of faith and invest in your idea.
Try everything – learn on the way.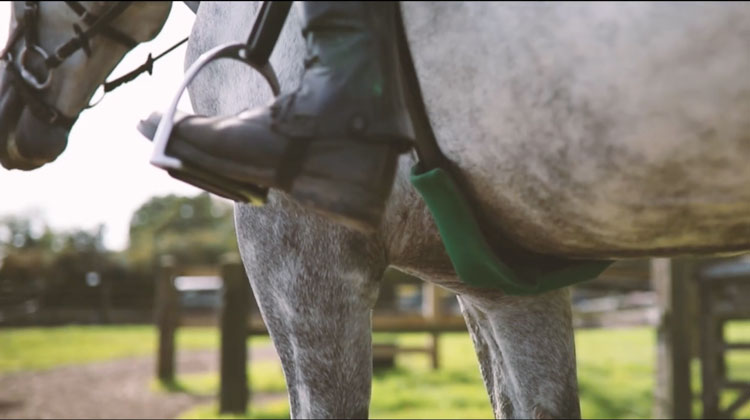 Resources
To get Trackener off the ground, Issard and Charlet used the incubator, SETsquared which is a collaboration between the universities of Bath, Bristol, Exeter, Southampton and Surrey which partners in enterprise activities and collectively supports the growth and success of new business opportunities through spin-outs, licensing and incubation. They also went through the accelerator Startupbootcamp. Both resources the pair said they found useful: "They helped a lot," they said.
Issard told eeDesignIt: "People are surprised that as a horse business we are based in London, but there are so many free resources and great events here," although when asked about the logistics for product testing with horses, she admitted, "I wish we had a horse next door."
Charlet explained that there are so many free resources everywhere, one of which being Hardware Pioneers which he described as, "the best meetup I've been to in London."
The Trackener team
Trackener has built a community from their investors and backers, with many of them being horse owners which allows the startup to utilize valuable feedback.
The team is made up of several interns and volunteers studying equine science, and Issard and Charlet recommended using contractors where possible.
Trackener also worked with vet partners to choose the sensors, so they could understand what data to gather for horse health and behavior – as the vets will be the ones who need to read this information and see the data remotely following any treatment.
The startup is also working with the British Racing School which is currently trialing the product – racehorse trainers are also large portion of the target market.
The biggest surprise so far?
Issard said: "I am always surprised that everyone is always so happy to help if they can."
Charlet said: "That we are still here! It's an amazing adventure."
Issard added that despite being them being a small business and young, they have the benefit of being a startup in a niche in the tech world. She encouraged all startups to try to reach out to influential people, as they might be surprised that they are willing to help.
Crowdfunding journey
Issard explained that they gave a lot of thought to crowdfunding and it was a tough decision to not do it, however they want their product to be seen as a service rather than a gadget.
They almost did an equity crowdfunding campaign, however the discussion with their investors moved on and they preferred to develop this personal relationship and share their expertise.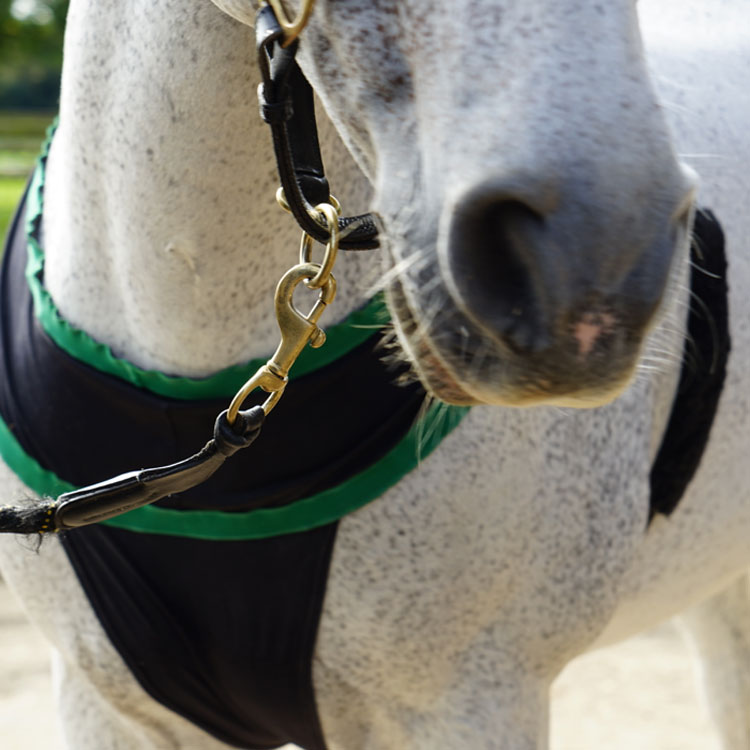 Brexit impact
Issard said that they have not been impacted by Brexit yet but that they probably will be, and they plan to open a subsidiary in France to avoid problems with currency.
The User Experience (UX) for both human and horse
Plug and play: the target market has no tech legacy and the product has to be user driven
Safe: battery leads cannot fall off during rides, etc
Data is constantly synced
The device can be removed and washed
Trackener worked with a fashion and textiles designer, they had fitting sessions with horses to design the harness. They then ran a pilot of the product and utilized the feedback from the community to work on the UX.
Design priorities
Comfort for the horse, there must be no friction and the product must be waterproof and washable.
The product must look nice.
Security: The hardware cannot be modified to be used by others, it must be registered and the software security is priority as horse data is valuable (particularly for racehorses). Security must be implemented at every design step.
"We took security into account from the beginning but we implement what we need when we need it, with different levels of security added at each stage of our product (internal testing, pilots, launch)," Issard said, "We had to take into account the different expectations of our clients (amateur vs professional).
"First we protected our users, then we focused on protecting the horse data, and finally on protecting our device against undesired use. Nothing is unbreakable but we can make it hard for example to access our valuable data by adding security on multiple layers (application, database, infrastructure) and this is what we are working on."
Trackener created the software before the hardware, and used existing hardware to test out their ideas (they used a phone to collect data from a horse in the first instance). Issard and Charlet did all of the coding of the hardware and the manufacturing was overseen by contractors.
Looking to the future
Trackener plan to add features to the software and  improve the hardware and will be testing new sensors.
They also plan to create a family of connected devices for specific detections, with a central hub and add-ons for locations, e.g. stables.
When asked whether they would adapt Trackener for other animals, Issard answered that the need in the equine market is huge enough and this is where they specialize.
Trackener is open to partnering with human tracker products as well to show human and horse data side by side as they have been shown some demand for this.
Sum it up in a sentence
Issard said: "An experience where you meet incredible people and you do everything and anything."
Charlet said: "An incredibly emotional adventure that will change your life forever – it is ten jobs in one!"
Trackener recently won first place at the Cogniance and IW Capital tech startup Pitch event, read about it here