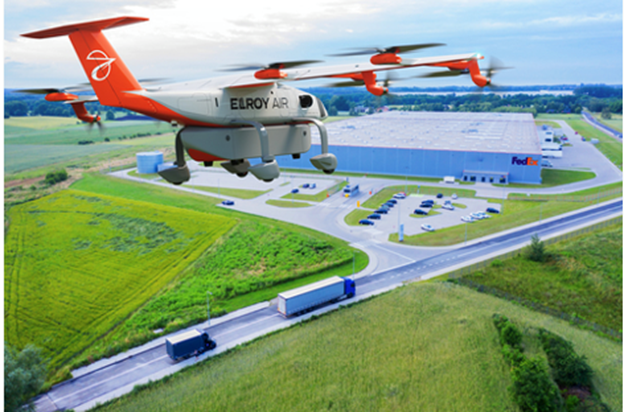 FedEx Express is joining with Elroy Air to build the first end-to-end autonomous vertical take-off and landing (VTOL) aerial cargo system. FedEx Express will develop plans to test Elroy Air's Chaparral autonomous air cargo system for middle-mile logistics operations, moving shipments between sortation locations.

The recently announced Chaparral is an eVTOL aerial cargo system that can autonomously pick up 300-500 pounds of cargo and deliver it up to 300 miles. It is capable of longer-range flights without additional infrastructure, such as airports or charging stations.
FedEx and Elroy Air will pursue certifications and begin flight testing in 2023.
https://www.businesswire.com/news/home/20220330005335/en/FedEx-Plans-to-Test-Autonomous-Drone-Cargo-Delivery-with-Elroy-Air