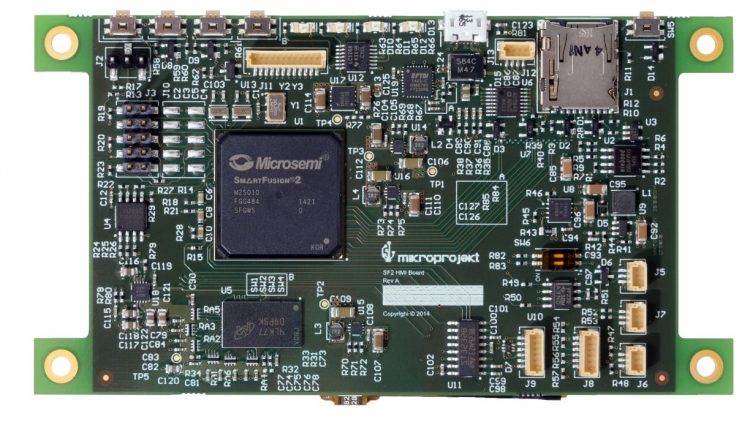 Fully Deployable Human Machine Interface Kit Using SmartFusion2 SoC FPGAs
Microsemi Corporation and Mikroprojekt announced the availability of Mikroprojekt's compact and high performance human machine interface (HMI) platform. Based on Microsemi's SmartFusion2 system-on-chip (SoC) field programmable gate array (FPGA) devices, the highly-integrated kit provides an easy-to-use platform to develop HMI solutions with touch screen displays. Such solutions can be deployed across a wide range of industrial and building automation, digital signage, vending machine, medical, automotive and appliance applications.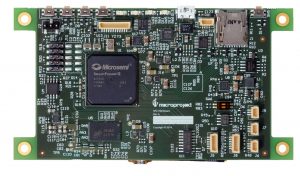 "We are pleased Mikroprojekt's team sees the value and uniqueness of our SmartFusion2 FPGAs to enable Mikroprojekt to create innovative, compact HMI products for customers while serving as a platform to showcase its IP and design libraries," said Bruce Weyer, vice president and business unit manager at Microsemi. "Mikroprojekt's high performance HMI solution demonstrates the accelerated adoption of SmartFusion2 as we continue to expand Microsemi's collaborations with design houses catering to emerging applications and markets."
Mikroprojekt developed a SmartFusion2 SoC FPGA-based HMI kit comprising of hardware, IP and software. The kit offers a compact hardware platform with add-on video input support, IP cores designed for high performance HMI touch screen display and an easy-to-use WYSIWYG GUI editor tool with pre-designed HMI templates.
"Using Microsemi's SmartFusion2 devices to develop our solution provides our engineers with easy access to pre-packaged IP and hardware, in addition to exceptional features like low power, compact size, reliability and security—all with a high level of integration," said Damir Jezic, Ph.D., managing director at Mikroprojekt. "The unique capabilities of SmartFusion2 allow our team to streamline the design process, shorten time-to-market, and reduce design costs and risks while providing Mikroprojekt a platform to showcase our leading capabilities to customers."
"The global market for touch screen based HMI solutions is estimated to grow to around $10.57 billion by 2020 at a CAGR of 14.7 percent," said Chaitanya Kumar, senior strategic consultant from IndustryARC. "Demand from relatively new segments such as building automation, smart homes, digital signage, automotive and medical devices apart from the industrial automation sector is playing a major role in the overall market growth."