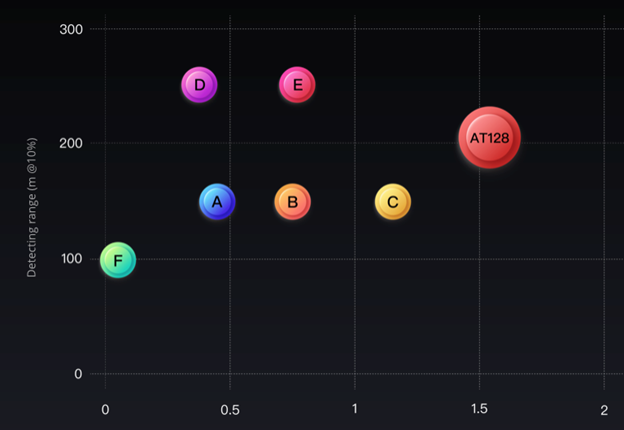 Hesai and Lumentum Deliver First 200-meter VCSEL LiDAR for ADAS
Collaboration between LiDAR sensor providers, Hesai and Lumentum, specialists in VCSEL arrays for 3D sensing, yields the industry's first 200-meter, long-range VCSEL-based hybrid solid-state LiDAR solution for ADAS.
High costs and poor manufacturability have plagued conventional LiDAR approaches. VCSEL array light sources significantly improve LiDAR cost competitiveness and scalability.
Looking at the accomplishment, Hesai's AT128 hybrid solid-state directional LiDAR features a 200-meter range at 10% reflectivity, high point density (>1.5M points per second), and small form factor. Each AT128 incorporates 128 of Lumentum's high-power multi-junction VCSEL arrays emitting at 905 nm built upon manufacturing capabilities developed over the past several years of high-volume VCSEL array shipments. High-volume shipments of the AT128 into multiple existing ADAS OEM design-wins are expected to begin in 2022. To learn more, visit www.hesaitech.com and www.lumentum.com.