Israeli-German artist, Shahak Shapira has graffitied a series of racist, homophobic and anti-Semitic slurs in chalk outside Twitter's front door in Hamburg. He took the slurs from hundreds of actual posts he flagged to Twitter over six months, only to see a majority of them remain on the platform.
"Retweet if you hate Muslims," one read in English. Others, written in German, said that the country "needs a final solution again for Islam" and "Let's gas some Jews together again."
The graffiti that appeared on Friday was the work of an Israeli-German artist, Shahak Shapira, who said he took the slurs from hundreds of actual posts he flagged to Twitter over six months, only to see a majority of them remain on the platform.
"I've reported more than 300 tweets to Twitter," Mr. Shapira, a 29-year-old artist and comedian, said in an online video. "For that, I received only nine answers over the last six months, each of them stating there was no violation of Twitter's rules."
Mr. Shapira's protest outside the Twitter offices comes less than two months before social media companies in Germany could face huge fines under a new law requiring them to remove hate speech from their platforms in a timely fashion.
Twitter said on Wednesday that it had "nothing new to share" about how it plans to police the network under the new German law, instead pointing to its previously announced tools and features for handling hateful content.
The social media giant said that in the past year it had taken actions against ten times as many abusive accounts as it had the year before — sending warnings to some users, shutting down others. Twitter would not say how many accounts were addressed and declined to comment on Mr. Shapira's protest.
'We continue to review and iterate on our policies and their enforcement', the company said in an emailed statement.
Starting in October, social media companies operating in Germany could face fines as high as €50m, or nearly $59m, if they do not respond to requests to remove illegal, racist or slanderous comments and posts within 24 hours of being notified.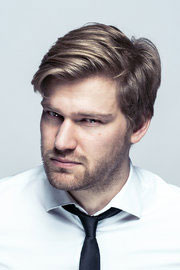 "I can't see how Twitter is going to be able to do that," Mr. Shapira said. More than two days after his video was posted online, and weeks after he first reported the offending tweets, many of the messages remain on the site, he said. Others, however, have either been blocked in Germany or been removed entirely.
With Twitter increasingly seen as a virtual free public space, Mr. Shapira's actions and Germany's new law have raised questions surrounding the role of private companies and to what extent they alone should be responsible for policing hate speech.
This question is particularly thorny in Germany, home to some of the most stringent anti-hate-speech laws in the Western world, and where the interplay between freedom of expression and the rule of the law is influenced by the country's complicated history with both Nazism and Communism.
Mr. Shapira said he also reported about 150 similar examples of hate on Facebook, 80% of which were removed within three days, he said.
In its statement, Twitter stressed its policy of notifying users of the status of requests to remove hateful content. But Mr. Shapira said he had been left in the dark about many of his requests.
"I was hoping I could have real numbers at the end of this, but I have none because Twitter is so not transparent about it," he said. "It's very hard for me to say without exact numbers, but all I know was that there were too many that weren't taken care of."
 "Eventually you are not going to just post it on Twitter; you might actually go and do those things."
A study published this year in Germany by Jugendschutz.net, which promotes safe use of the internet for children, found that Facebook and Twitter had failed to meet a target of removing 70% of hate speech within 24 hours. It also found that Twitter deleted just 1% of offending posts over the time studied.
In June, German police officers in 14 states raided the homes of 36 people accused of posting hateful social media messages, with most of the raids concerning politically motivated right-wing statements, including threats, coercion and incitement to racism.
A study published in June by the executive arm of the European Union found that Facebook, Twitter, YouTube and Microsoft reviewed more than half of reports of hate speech within 24 hours, and that 60% of the messages were removed — up from just 28% in December. The E.U. study noted that all of the companies in question had improved their response rate.
This is not the first time Mr. Shapira has sought to draw attention to hateful messages on social media. This year, his Yolocaust project, which combined selfies taken by people at Berlin's Holocaust Memorial with images from Nazi extermination camps, also went viral.
Unlike their digital inspiration, many of the messages sprayed on the sidewalk closest to the entrance to the Twitter offices were removed by a street cleaner several hours after Mr. Shapira painted them. Others remained visible a while longer.
"Yes, it's just words on Twitter, but if you post this on Twitter and you see there is no resistance and they let it stand, you will do it again," Mr. Shapira said. "Eventually you are not going to just post it on Twitter; you might actually go and do those things."