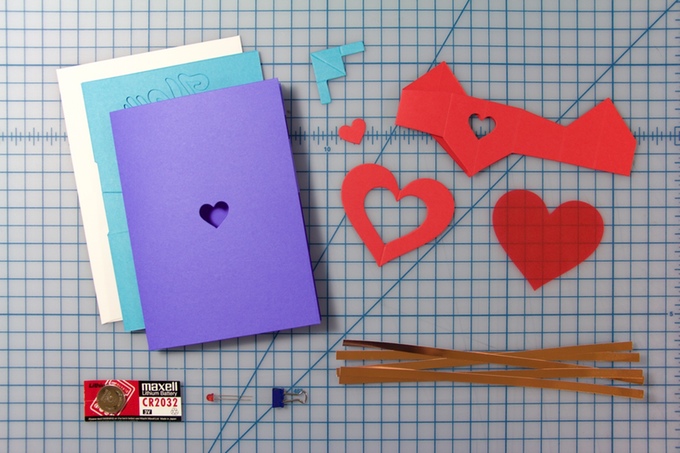 Hi-Tech Greeting Cards Contain Electrical Circuits For Light Up Messages
Move over Hallmark, there's a new greeting card company in town.
Circuit Sentiments has released a series of DIY kits that teach kids how to create circuits and tinker with electronics by creating illuminated pop-up greeting cards.
Each kit comes with a set of online instructions and will teach kids (or adults) how to construct a switch with copper tape, correctly wire a battery and LED, as well as basic paper engineering techniques.
The company was started by an electronics lover and recent NYU graduate who explored the tech world of Arduino, digital fabrication, wearable electronics and connected homes.
Circuit Sentiments has already launched a successful Kickstarter campaign in the past, but decided to launch another in order to scale up its production and manufacturing processes, since manual electronic cutting and creation of  pieces can be a lot of work in bulk.
For $40 you can order a three-pack of greeting card kits (select from holiday or birthday varieties).
Watch a demo.