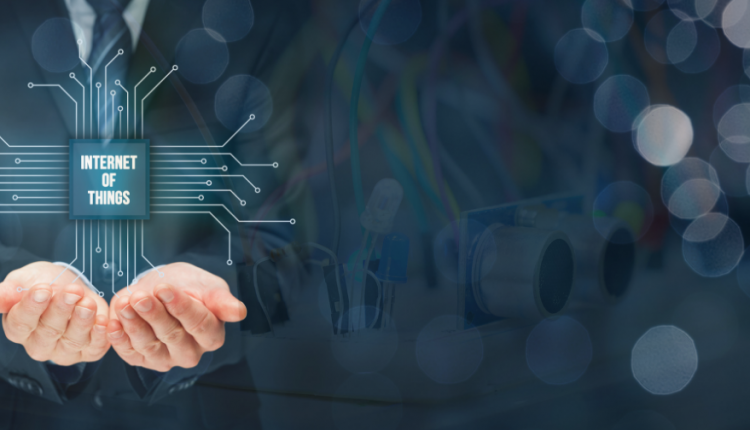 By 2016, there were 13 billion Internet-connected things, and IDC estimated there would be 30 billion by 2020, generating 50 trillion GB of data per year. Back then, engineers were being counseled to "look at how they can build IoT into their designs."
Enterprise resource planning software, which has always sought to connect various aspects of a company and build a single fluid and interactive system that maximizes efficiencies and therefore profits, was the forerunner of the Internet of Things, which seeks to transform simple products into intelligent ones. Implementing IoT technology into manufacturing settings, for example, became a goal worth reaching, in most cases. By building in sensors that gauge an operating environment and then communicate or, better yet, adjust operating conditions to optimal without the need for human intervention, the IoT is a highly disruptive concept that offers all kinds of opportunities to businesses willing to reimagine their service and product offerings.
When products are retrofitted with IoT-enabled sensors, suddenly an organization has real-time access to information not only about how their goods are performing but also how and when they're being used. That means fewer product failures, increased uptime, and an extended product life cycle.
As SAP's Vice President, Solution Marketing Thomas Ohnemus says, "IoT isn't only essential to the maintenance of existing products. It's crucial to the engineering of future products as well. With real-time sensor data at their disposal, product engineers can correct flaws they've discovered in previously manufactured goods and design better products going forward."
IoT Design in Manufacturing
Part of designing better products isn't just proactively providing service alerts to reduce equipment breakdown and machinery wear and tear –although both those functions can increase efficiency, it also means fuel- cost savings, product uptime, and longer product lifecycles. It can also mean refocusing design efforts on supplying features the end-user wants and needs and removing features that aren't actually helpful.
Many businesses and manufacturers deem the Industrial Internet of Things (IIoT) the "heart of the fourth industrial revolution." And according to IoT Evolution World's special guest writer Joseph Zulick, Writer, Editor, and Manager, MRO Electric and Supply, that's when sensors are "embedded in new and legacy production equipment, connected by IP to deliver actionable indicators to decision-makers . . . engineers and designers today are challenged with a new task: how to perceive value and communicate the benefits of tech adoption for consumers and companies alike."
When it comes to that communication, it's important to consider the silos that can be broken down between design and manufacturing as a result of the adoption of machine learning, after patterns regarding usage, wear, and performance gives you the data you need to make design and production improvements.
"Increasingly, designers and engineers are finding that the exchange of information and insight from other phases of the product lifecycle helps to improve not only product design but the entire customer experience," says Ohnemus.
IIoT Seeks to Meet Both Business and Societal goals
As the IIoT seeks to meet both business and societal goals, with customers increasingly demanding transparency and sustainability throughout the supply chain, the IIoT makes asset tracking and monitoring, predictive maintenance, cybersecurity, energy efficiencies, and automation easier than it's ever been.
Whether it's reducing resource consumption by providing data on crops, identifying potential areas for energy savings, targeting essential drug delivery to human systems, preventing loss of life through real-time monitoring of adverse weather events, or creating opportunities for better, more meaningful work by relieving humans of manual labor better performed by bots, engineering design for the IoT is more than just adding a web browser to a wireless device.
"A small 1% gain in industrial machines could be the difference in saving 100 million gallons of fuel across the aviation industry, 45,000 lives saved in hospitals, and increased clean energy production of 240 TWh or the equivalent of energy used in all of Canada," said Jayson Delancey, former chief developer evangelist at GE Digital back in 2016.
IoT makes it possible to track so many more touchpoints it's transformed the user experience, providing information that clients and customers might not ever have been able to articulate without the data collected. It's important to "[m]ake your IoT user experience great through the four pillars of design: design thinking, design system, globalization, and talent," said Ruth Frank, Vice President, Client & User Experience at Pitney Bowes.
Both IoT support and security can't be afterthoughts, though, tacked onto or retrofitted for existing products. Both are key ingredients in the design thinking process that need to be incorporated as elements in product design.
The great news though is that "In the long run, IoT support can often reduce overall costs since IoT frameworks typically include communication and security support that developers can take advantage of. Connectivity can often make debugging easier, too," said William Wong, technology editor for Electronic Design.
And most important, IoT enables meaningful collaboration that results in better products and better performing products, because "at every stage of the design journey, changes and modifications to both a mechanical assembly and circuit board are being shared between disciplines, in real-time."