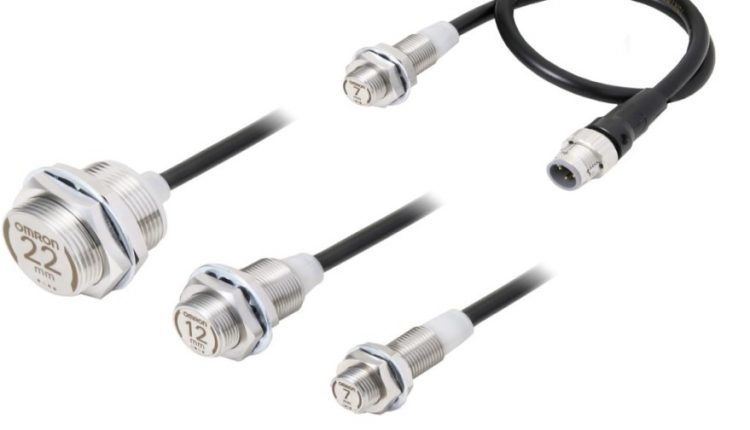 How These Full Metal Proximity Sensors Can Enhance Auto Industry Productivity
OMRON's E2EW Series Durable Full Metal Proximity Sensor Boasts World's Longest Sensing Distance
When it comes to the automotive industry, downtime means large production opportunity losses. When the risk of sensor-related sudden stoppages that occur during the welding process in automobile production could mean serious financial loss, sensing solutions are much needed.
This week, Omron launched its E2EW Series Full Metal Proximity Sensors. In addition to boasting the world's longest sensing distances, the sensors allow for detection stability for different material components and durability with the full metal body.
These sensors are said to help enhance productivity in the automotive industry.
The automotive industry needs lighter weight automobiles in order to align with electric vehicle trends and low-fuel consumption. This fact propels the material shift for components from iron to aluminum. This is expected to increase mixed production lines containing iron and aluminum.
Full-metal proximity sensors challenges
Full-metal proximity sensors are mainly used in harsh welding processes. However, previous full-metal proximity sensors have short sensing distances. In particular, the sensing distance for aluminum is shorter than the one for iron. This means that higher accuracy is required for installing proximity sensors for aluminum than for iron, making the design, start-up, and maintenance of production lines more complicated. With skilled labor shortages a rising concern, the demand is growing for ways to maintain and enhance facility operation rates without relying on human experience or skills.
How Omron's new launch may change things
The newly released E2EW Series enables the world's longest sensing distances and durability with a full metal body. These sensors boast the long sensing distances, approximately twice as long as previous models for iron, and six times as long as previous models for aluminum, meaning the same amount of sensing distances to detect iron and aluminum components.
In addition, the unique technologies used are said to prevent coating abrasion, allowing for 60 times longer-lasting spatter resistance than previous models.
The E2EW Sensors increase sensor installation flexibility and help enhance productivity by streamlining production lines which require skills from the start-up and operation to maintenance.
3 Unique Features
1. Equivalent and world's longest sensing distances for both iron and aluminum
The equivalent sensing distances enable common design for sitting position detection in mixed production lines containing both iron and aluminum components. Furthermore, the long sensing distances are approximately twice as long as previous models for iron and are approximately six times as long as previous models for aluminum, which means less false detection even for unsteady sensing objects, resulting in reductions of unexpected facility stoppages.
2. Increased spatter resistance, lasting 60 times longer than previous models
For spatter environments, models with fluororesin coatins\gs are available. The abrasion resistance of fluororesin coating 60 times higher than that for previous models reduces the deterioration of coating performance after the maintenance for spatter cleanups and replacement frequency of sensors.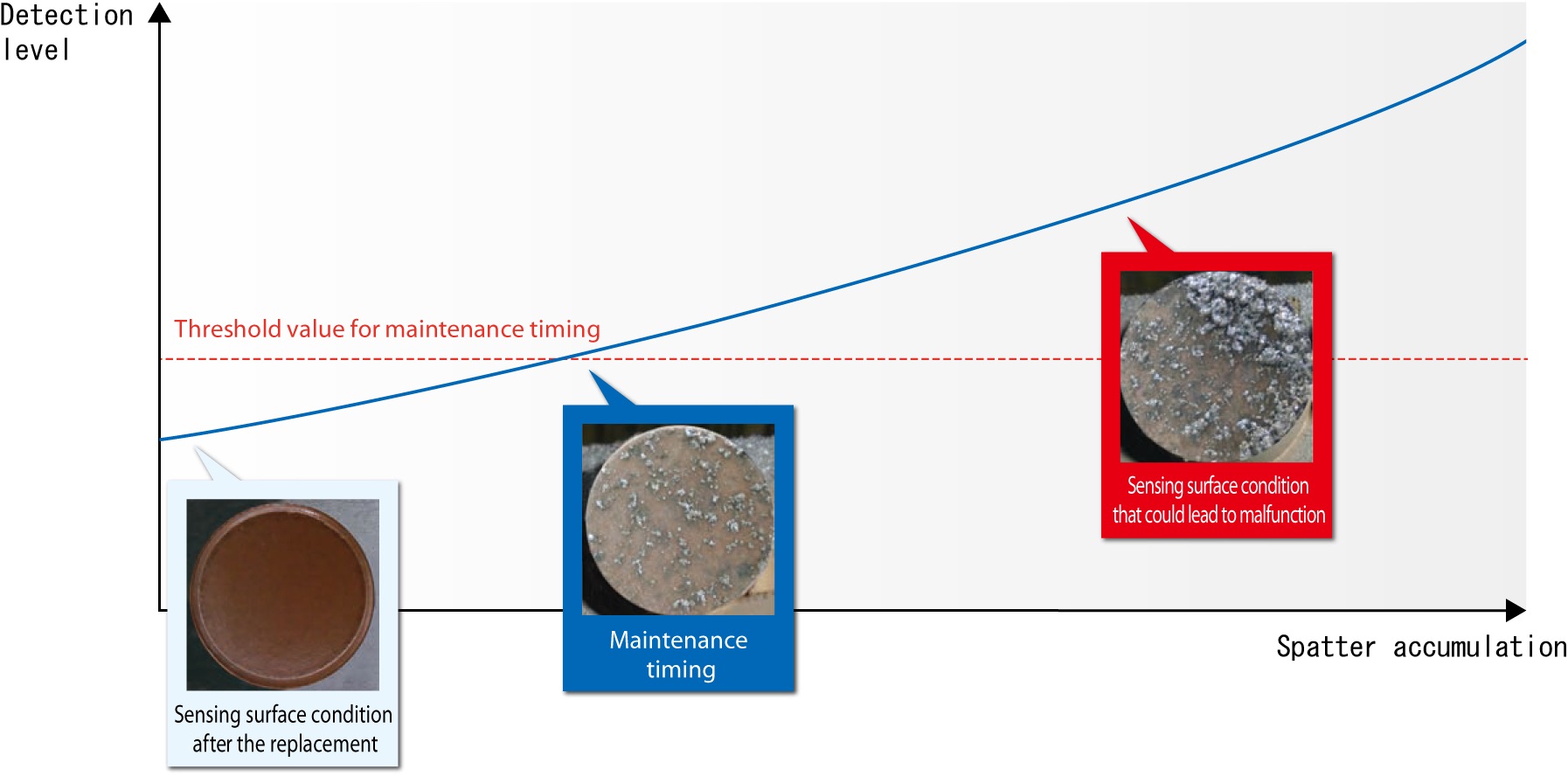 3. IoT-enabled models with IO-Link
Models equipped with IO-Link provide an understanding of the detection level and temperature changes of proximity sensors from a single location in real time. Visualizing on-site conditions that may not be visible to the naked eye makes it possible, for example, to anticipate spatter accumulation amounts as a result of the detection level changes and to plan for the appropriate timing of cleaning.