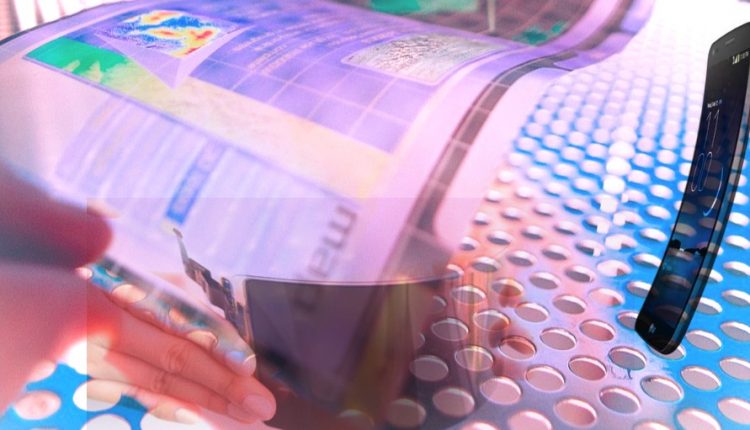 Is 2019 the Year of the Foldable Smartphone?
Flexible displays aren't quite the new hype and flexible smartphones have been teased for years, but now the first, actual foldable smartphone is becoming a reality.
2019 is likely to be the year this long-teased concept hits consumer's hands.
Samsung. Huawei. LG. Motorola. Xiaomi. These companies are all working behind the scenes to bring the public a real foldable smartphone.
Chances are, we may actually get a reveal of the Galaxy F (the predicted name of Samsung's foldable smartphone) at Samsung's Unpacked event on February 20th. Though we know very little about the actual phone, there was this leaked Samsung video which teases it, in addition to a recent announcement at the Samsung Developer's Conference regarding the implementation of the Infinity Flex Display.
Then there's Huawei. The company has been giving users a taste of what's to come at Mobile World Congress 2019 and according to some of its social posts, a foldable smartphone looks like it's happening.
Come with us to explore #ConnectingTheFuture LIVE from #MWC at 6:30 pm IST on 24th February. Are you ready to reveal the unprecedented? pic.twitter.com/DxRhY5YHFz

— Huawei India (@HuaweiIndia) February 1, 2019
Let's not forget about the Royale FlexPai smartphone, the world's first commercial foldable smartphone, that's available for developer purchase. Unfolded, FlexPai provides a 7.8" large, tablet sized, full-color display screen that easily fits into your pocket. FlexPai uses Qualcomm's latest Snapdragon 8-series flagship SoC, integrating their 7nm process SoC, the most powerful AI and upgradable to support 5G. Its camera set-up is made up of a 20-megapixel telephoto lens, and a 16-megapixel wide-angle lens, that can be used for both normal photo shooting or taking a selfie, thanks to the dual view camera mode. Fast-charging is powered by the company's own Ro-Charge technology, which delivers a speed increase of 40%. A developer version is currently available.
Many manufacturers are racing to become the first "big thing" in the foldable smartphone space. Who will be the first?