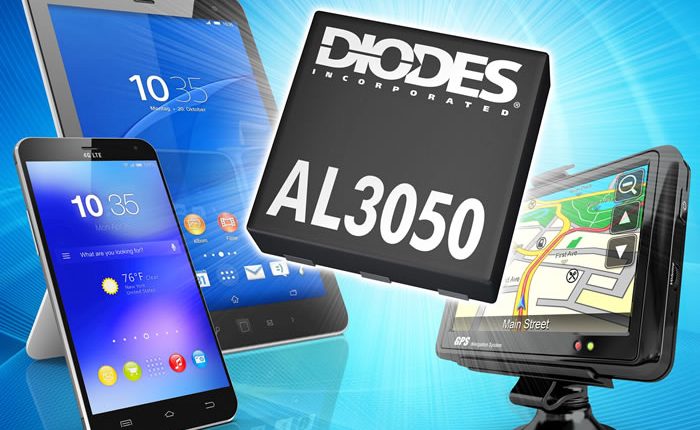 LED driver offers advanced dimming features
Providing programmable brightness for LED backlighting of portable devices, the AL3050 current-mode boost-type LED driver has been introduced by Diodes Incorporated. Its advanced dimming features, small solution size, low BOM-cost and high efficiency make it well-suited for use in single-cell Li-ion based equipment with smaller LCD panels.
It is also suited for use in feature/smart phones, portable media players, GPS receivers and other ultra-mobile devices.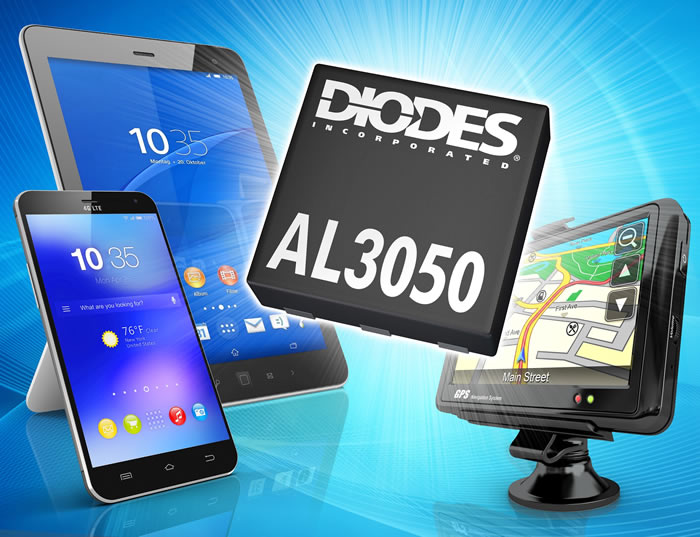 With an integrated 30V 0.6Ω MOSFET and power Schottky diode, the AL3050 can drive up to eight LEDs in series with the capability to connect multiple LED strings in parallel. It offers modes for regular PWM dimming with a 100:1 deep dimming ratio and a single-wire digital-dimming mode that provides a 32-step programmable brightness capability. The boost converter operates at a fixed 750kHz switching frequency to reduce output ripple, improve conversion efficiency and allow for the use of small external components.
The AL3050 ensures reliable system performance with robust LED-short and LED-open protection and system-start current limits, as well as providing standard over-current, over-voltage and over-temperature functionality.
Available in a compact 2x2mm U-DFN2020 package, the AL3050 is priced at $0.15 each in quantities of 10k units.
Available downloads: