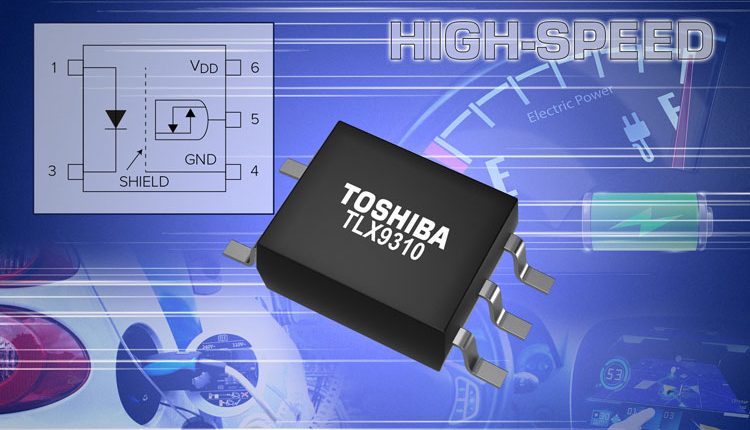 Toshiba
Low power consumption photocoupler achieves high speed communication
Toshiba has unveiled the TLX9310, a low power consumption photocoupler housed in a 5-pin 3.7×7.0x2.2 SO6 package.
The new device is intended for high speed communication in automotive applications, especially Battery Management Systems (BMS).
Integration of a high power infrared LED and high gain, high speed photo IC chip reduces power consumption to below 25% of Toshiba's current devices (TLX9304, TLX9376, TLX9378).
Both during standby and active use in automotive applications. Supply current is just 0.3mA.
The TLX9310 provides high levels of safety isolation with 5.0mm (min.) creepage / clearance distances and a 3.75kVrms (min.) isolation voltage.
The low propagation delay of 250ns (max.) permits use in high speed communication systems.
The operating temperature range of -40 to 105°C makes the photocoupler suitable for demanding automotive applications.
Mass production shipments has commenced.