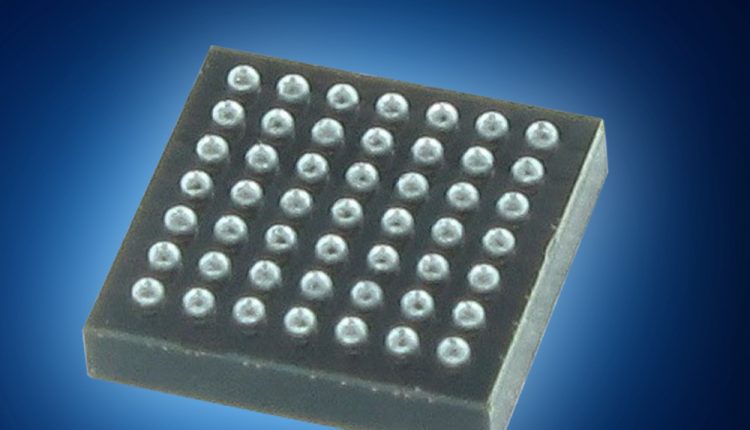 Maxim Power Management IC for Smartphones Now Shipping from Mouser Electronics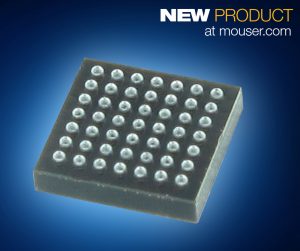 Mouser Electronics is now stocking the MAX77826 Power Management IC (PMIC) from Maxim Integrated. The MAX77826 PMIC is a highly integrated subpower management IC for the latest 3G and 4G smartphones and tablets. It contains a high-efficiency buck regulator, a buck boost regulator, and 15 low dropout regulators (LDOs) to power up peripherals. Smartly packed into a 3 mm2 WLP package, the MAX77826 saves board space, allowing designers to add more peripherals.
The Maxim Integrated MAX77826 Power Management IC, available from Mouser Electronics, provides power on/off control logic and an I2C serial interface to program individual regulator output voltages and on/off control for complete flexibility. The 3A current-mode buck regulator consumes only 22μA quiescent current in normal operating mode and consumes only 8μA in low-power mode, with reduced load capability. The linear LDOs support a remote capacitor feature and provide greater than 70dB rejection ratio (PSRR) and less than 45μVRMS noise. The MAX77826 features I2C-compatible, two-wire serial interface that comprises a bidirectional serial data line (SDA) and a serial clock line (SCL). Additionally, the IC supports SCL rates up to 3.4MHz.
Maxim's Integrated MAX77826 Power Management IC is available now through Mouser Electronics in a 49-bump, 3.018 mm × 3.018 mm WLP package, and is ideally suited for a variety of portable applications including smartphones, tablet computers, and other handheld devices.