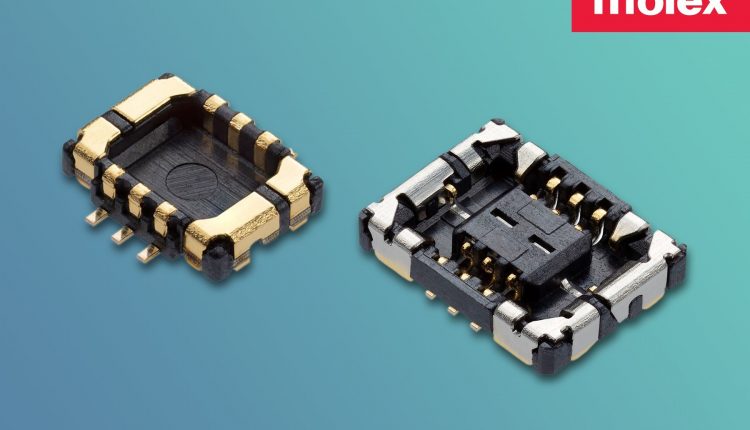 Molex Rolls New RF mmWave 5G25 Connector Series
Molex just launched the Molex Flex-to-Board RF mmWave Connector 5G25 series for 5G mmWave applications that require stringent signal integrity at frequencies up to 25 GHz. The series enables manufacturers of RF antenna modules and mobile-device designers to optimize high-speed 5G components. It also meets the severe space constraints of extremely small and increasingly crowded printed circuit boards.
In a recent Molex The Future of Mobile Devices global survey, 82% believe consumers will see substantial benefits from 5G in their smartphones within five years or less. They also ranked ultra-fast 5G (e.g., mmWave) as the leading technology to drive disruption in smart, consumer mobile device manufacturing.
The Molex Flex-to-Board RF Connector 5G25 series features include:
Extra protection from harsh environmental conditions
A signal pitch of 0.35mm
A mated body height of only 0.6mm and short body width of 2.5mm and length of 3.6mm
Full EMI shielding
Fast, trouble-free assembly with excellent "click feeling" prevents mismating
Robust peel force to increase reliability and minimize the load on assembly operators or automatic assembly machines
The 5G25 enables designers of RF antenna modules and mobile devices to combine RF and non-RF signals, which reduces the need for additional connectors while producing additional space and cost savings.
Original Release: PR Newswire
Related Content: What You Should Know About Selecting 5G Antennas for Your Designs