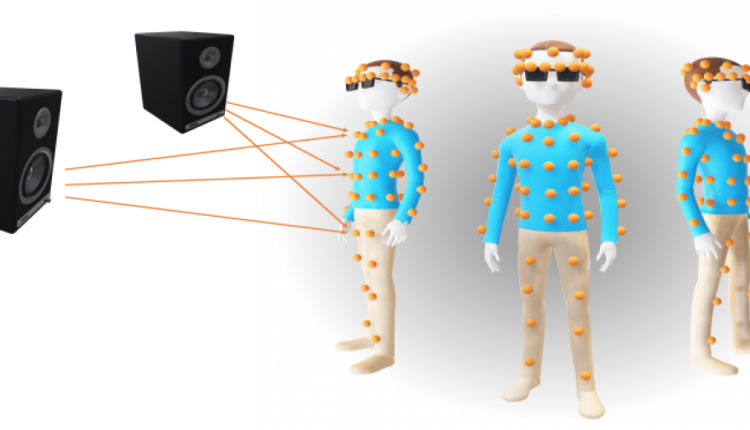 New Data Set Could Aid in Design of Smart Headphones, Assistive Listening Devices
By Dawn Allcot
The quality of wearable listening technology, from hearing aids to smart headphones, may be hindered by a lack of data collected using multiple microphones.
But University of Illinois at Urbana-Champaign Coordinated Science Laboratory (CSL) graduate student Ryan Corey and his team may have solved the problem by introducing a new, open-access wearable microphone impulse response data set with data collected using up to 80 microphones.
The data set consists of more than 8,000 acoustic impulse responses measured at 80 different positions on the body. The 80 microphones were tested on five different hat/headphone styles and with six different types of clothing. The sound in the recordings came from 24 different directions to simulate noisy crowds.
The group, including Corey's adviser, CSL Professor Andrew Singer, and former undergraduate student Naoki Tsuda, spent weeks placing 80 microphones all over a mannequin and Corey himself in the CSL Augmented Listening Laboratory. They then recorded acoustic impulse responses to study the acoustics of the body and whether or not clothes play a difference in how microphones pick up noise.
Because the data set is open access, future researchers can use it to simulate wearable microphone arrays with different numbers of microphones at different points on the body. Many people already wear multiple devices with microphones, and this data could help take advantage of that.
Engineers can use it to design new products and study performance tradeoffs for different applications. A few of the potential applications for the data include augmented reality, speech recognition, and acoustic event detection, among others.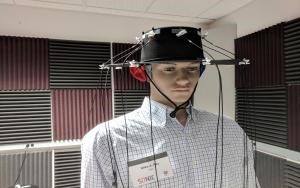 Without the data set created by the CSL team, each researcher would have to build their own prototypes and test them, which is time-consuming and expensive.
The data set is available under a Creative Commons Attribution License at the University of Illinois Library's Illinois Data Bank archives.
Source: University of Illinois