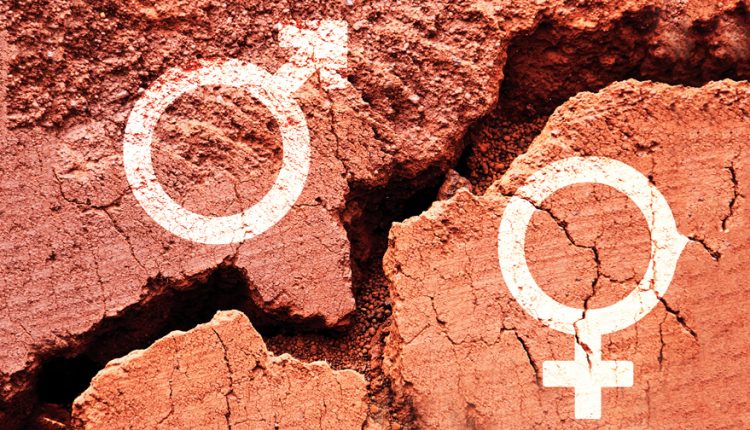 Only 17% of employees in the tech sector are females out of the 2.1 million people, so how does the industry plan to solve this? Well recognition is a start, and last weekend we saw the International Women in Engineering Day 2018, and it is safe to say there has been a real buzz about encouraging more women into the industry – which is fantastic to see.
I recently attended an event hosted by the WES London Cluster and Arup Connect Women called 'Women in Engineering – Celebrating Technical Excellence' where we discussed the challenges women still feel that they face in the industry, with childbirth coming out on top for the biggest barrier for females still.
Will childbirth ever not be an issue for some employers? The answer to that is unclear, however in the past few years a lot of companies really have started addressing maternity leave, and conditions have really improved, but we don't really address paternity. Men are becoming fathers just as women are becoming mothers.
With maternity and paternity we do have a right to flexible working, and companies should not be refusing this unless it is affecting the business. This is something not all, but a number of companies still need to accept and be more understanding of.
Different chapters of life require different levels of flexibility. One issue regarding this is maternity leave but it is not the only one, and the panel agreed that if you decide to leave and become a fulltime mother, that is fine but you should not let anyone else pressure you into that decision.
Another big barrier that was addressed was more traditional views and judgment people face when they join a workforce; and how can we change these more 'traditional old fashioned' ways. The times are changing we are now in 2018, so why do men still think they are above women in some job roles?
Maybe the gender pay gap doesn't help, but as schools girls are taught they are equal, especially in same sex schools where the idea that boys are different or better is never mentioned, why is it when you then enter some professional workplaces there are some prejudice views?
What can we do?
Professor Dame Julia Higgins, President of the Institute of Physics (IOP), on the panel at the event, said: "There are many opportunities out there but you should make it clear you expect equality between males and females in the workplace from the offset. It is all about confidence, and distinguishing you are women, you shouldn't be judged on anything but your skill."
Faith Wainwright – President of the Institution of Structural Engineers (IStructE) said: "Look out for technical skills. We need to encourage women not to settle for the comfortable roles. There are plenty of opportunities out there for technical skills."
Having more role models in the industry would be a solution, to inspire young people from a young age, Higgins said: "We need more role models collectively in every industry, as everyone needs a support team and potentially a mentor. But this doesn't have to be a woman, it can be men too."
She added that the engineering industry certainly needs more role models as currently they are not visible. Yasmin Ali, award winning Chartered Engineer, BBC expert voice, and WES YMB added: "I am inspired just from people who love their jobs and do well – I find passion inspiring."
We need role models so we can understand, go on a journey and get what we want. It is important to find traits in several different people that you like and then aspire and adopt these traits; become a combination of your own role models.
Education can be another massive barrier that some people face, not necessarily just women either. Amali de Alwis, CEO of Code First: Girls, an initiative focused on teaching girls and women coding skills, said the key to ensuring gender diversity in the tech industry is encouraging education after people leave school.
"We need to think about lifelong learning. People come from different backgrounds to Code First: Girls, it's a life raft for people who feel they have missed the boat and want to get into digital roles."
There is no free education offered to people over the age of 24 and that's tragic for the people and for the country. Chi Onwurah, Shadow Minister for Industrial Strategy, Science and Innovation, said: "An investment in people is the best type of investment a country can make."
During London Tech Week I also went along to another panel evening hosted by Trainline; 'The real reasons there aren't enough women in tech… and what we can do about it' which openly spoke about what we can do to tackle women's under-representation in the industry.
Claire Gilmartin, CEO of Trainline expressed: "We all know that there is a big skills shortage that is getting worse by the day, and tech companies should play their part."
I think it is unfair to say that women are demanding tech companies to hire a certain amount of females, as sometimes that leaves women feeling that they have been employed just to make up numbers. The real issue is that tech companies will be judged on not making full use of everyone's skills.
Amali de Alwis added: "Take a look at people who have set themselves goals and targets, this is what we should be doing. We should have real targets in employing women, if this is something we care about. Not necessarily figure, just goals."
What should men do to help the lack of females?
Gilmartin said: "I think the future needs to be co-created, not just solely focused on women."
A lot of things benefit both males and females, so having mentors and support is good for everyone not just women.
Onwurah said: "Men can support and nurture women. They can be allies, and help each other along the way with support."
A member of the audience who worked for Arup added that there are plenty of men out there willing to majorly help. "Having people in your network that help and care for you, people who invest in you, we need more people like this."
Interestingly at the WES event, I got talking to a female structural engineer who expressed her concern that by having all these female based events and concentrating on women in engineering we were segregating ourselves even more and creating a gap that doesn't need to be there in 2018. But I believe that we can say this and finally rest when the number of females in the industry even just roughly matches those of the males.
We are all part of a digital sphere and we need to think about the end package. Ana Avaliani, of the Royal Academy of Engineering stated: "I cannot see the future without engineering and technology, so this is our future."