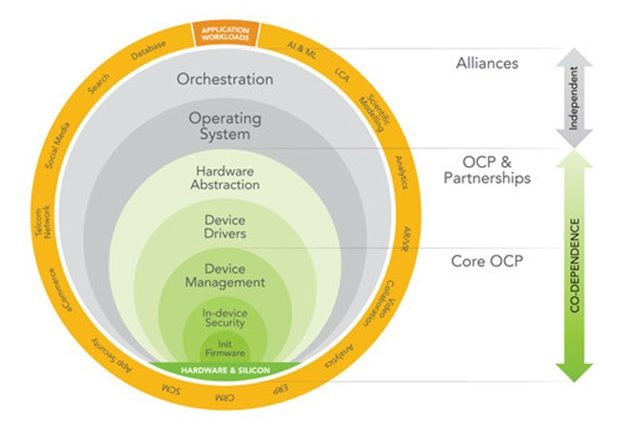 Open Compute Project Unveils New Hardware/Software Co-design Strategy
The OCP Foundation just announced a new hardware/software co-design strategy. Hardware-software co-design is gaining importance as software workloads require specialized silicon to deliver top performance at acceptable energy and ecological cost. System software, or firmware, will need to be designed based on underlying hardware architectures to make appropriate engineering trade-offs along with the cost vs. performance curve, enabling greener software.
The recent contribution from Microsoft and Intel of the Scalable I/O Virtualization specification is an example of OCP's hardware-software co-design strategy where SIOV provides a hardware and software architecture for mass-scale virtualization of I/O. Collaboration between OCP and the Linux Foundation also expands to include the SONiC Project, allowing the OCP to benefit from the more extensive acceptance of SONiC by the Linux Foundation software development community, creating pull for OCP recognized switch hardware, opening new market verticals for OCP recognized equipment. Learn more at www.opencompute.org.