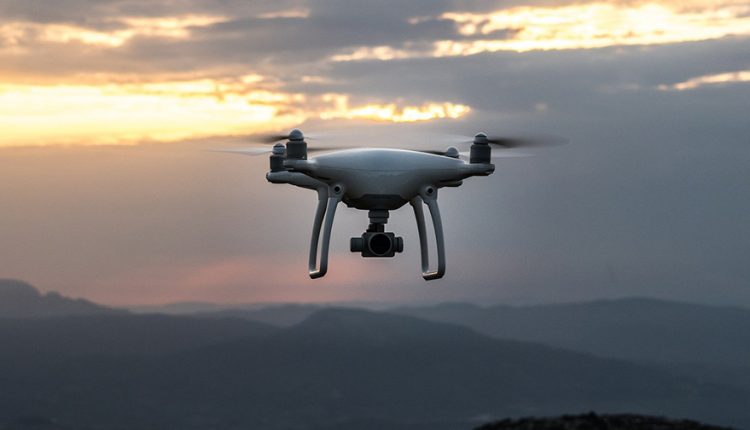 Parrot Short Range Reconnaissance Drones for the Army
NEOTech has announced that is has entered into a new manufacturing partnership with Parrot Drones, a European group in the fast-growing industry of drones, known for their high performance and ease of use.
"We are proud to be chosen as the manufacturing solution partner for Parrot Drones," said Curt Anderson, NEOTech's VP of Business Development. "NEOTech is thrilled to finalize our agreement with Parrot after cooperative negotiations. Our in-depth experience with high-tech products and stringent U.S. government requirements will position NEOTech to best help Parrot deliver a quality-product on time."
NEOTech will procure the components and build the drones in manufacturing facilities located in the United States, as required by the US Army and Department of Defense. With multiple manufacturing sites all AS9100:2016 certified and ITAR registered, NEOTech makes the ideal strategic manufacturing partner for Parrot to fulfill the mature-prototype reconnaissance drone orders.
Parrot passed a significant milestone in the Short Range Reconnaissance drone program initiated by the United States Department of Defense in May 2019. As the final steps of this selection process have now been set, Parrot will start manufacturing prototypes of its dedicated drone in the United States of America.
The mature prototype presented by Parrot has met the high-level requirements of the US Army and the DoD, and has now been approved for larger-scale manufacturing. NEOTech and Parrot having finalized their US production chain partnership will manufacture the drones for delivery to the US Army and DoD Defense Innovation Unit in July 2020.
"Parrot is honored to work with the DoD on this highly strategic project," said Laurent Rouchon, VP Security & Defense at Parrot. "We have successfully met the high standards set over the last 12 months on the prototype efforts, and we look forward to entering this final phase and launching production in the USA."
Parrot and NEOTech are also partnering to manufacture and assemble the drone's Ground Remote Control units in NEOTech manufacturing facilities in the United States. Each drone's cybersecurity software will also be flashed at NEOTech's facilities. With over 40 years of heritage in electronics manufacturing, NEOTech specializes in high-reliability programs in the Aerospace and Defense industry, Medical Products, and High-Tech Industrial markets.
NEOTech has a highly talented engineering group and multiple manufacturing locations throughout the United States, and is well recognized for its excellent customer service and high-level industry specific certifications.