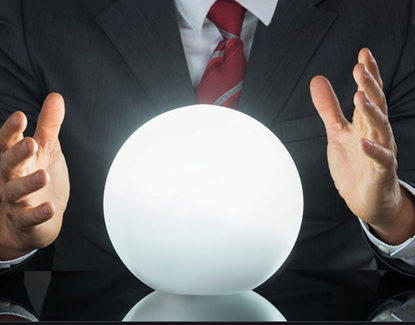 Query.AI's 2022 Cybersecurity Predictions
Query.AI, just announced six predictions for the cybersecurity industry in the New Year. The first one should be predictable – pun intended. Of course, it's the COVID-19 security cleanup – dealing with the gaps caused by the pandemic.
The Query.AI 2022 cybersecurity predictions include:
Yep – 2022 will be the year of the "COVID security cleanup." Dealing with the often hastily deployed technologies that allowed companies to keep doors (or computers) open and operations ongoing. The mess is real, and all those holes will need to be plugged.
XDR will die on the vine as a single provider solution. Despite promises from extended detection and response (XDR) vendors no one technology provider has all the capabilities needed for security analysts to efficiently perform investigations—including XDR.
"The Great Migration" of people. The difficulty of finding good and competitive talent and the reality of a remote workforce will spawn a talent migration in 2022. Organizations will build out their teams and close the cybersecurity skills gap by tapping talent in more cost-effective locations across the U.S.
"The Great Migration" of data. On premises will become even more rare as greater numbers expand their cloud presence, migrating more on-premises data to the cloud. Establishing and maintaining data visibility across silos will be paramount to reaping the benefits of the cloud without any of the associated security risks.
"The Great Migration" of technology—Increased API integrations demand. Security providers offering API integrations and technologies will increase, and more companies will begin to evolve their security infrastructure for numerous best-of-breed security solutions via APIs.
Goodbye data centralization. The concept of universal data centralization and a single pane of glass is no longer viable. Modernization of security operations to deal with decentralized, distributed data from a variety of tools and platforms will be necessary, as will thinking outside the box.
To read the company blog see:  "Six Cybersecurity Predictions for 2022 (No, We're Not Going to Talk About Ransomware)." To learn more about the innovative security investigations platform, visit the Query.AI website.
Original Release: PR Newswire