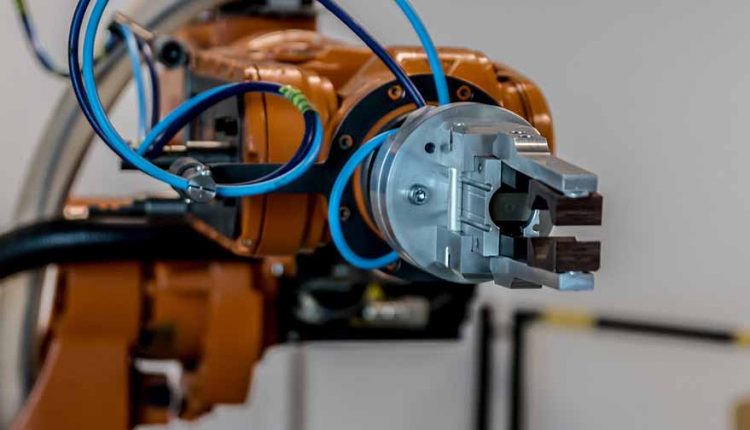 Record Number of Robots Shipped in North America in 2018
Robots shipped to North American companies in record numbers last year, with more non-automotive companies installing robots than ever before. Statistics from the Robotic Industries Association (RIA), part of the Association for Advancing Automation (A3), show 35,880 units were shipped in 2018, a seven percent increase over 2017, with 16,702 shipments to non-automotive companies, up 41%.
Notable growth came in areas like food and consumer goods (48%), plastics and rubber (37%), life sciences (31%), and electronics (22%).
Meanwhile, shipments to the automotive industry slowed, with only 19,178 units shipped to North American automotive OEM and tier supplier customers in 2018. This was 12% lower than the 21,732 units shipped in 2017. Overall, the automotive industry accounted for only 53% of total robot shipments in North America in 2018, its lowest percentage share since 2010.
"While the automotive industry has always led the way in implementing robotics here in North America, we are quite pleased to see other industries continuing to realize the benefits of automation," Burnstein said. "And as we've heard from our members and at shows such as Automate, these sales and shipments aren't just to large, multinational companies anymore. Small and medium-sized companies are using robots to solve real-world challenges, which is helping them be more competitive on a global scale."
Learn more about robotics at Automate 2019 April 8th to 11th in Chicago
Focusing on the theme of Win the Future, Automate 2019 will explore how automation such as robotics will secure a company's success in a technologically fast-paced world that is rapidly shifting the dynamic of today's manufacturing.
More than 400 robotic vendors, integrators and other automation companies will demonstrate their solutions on the show floor, with many also sharing expertise in the conference sessions.