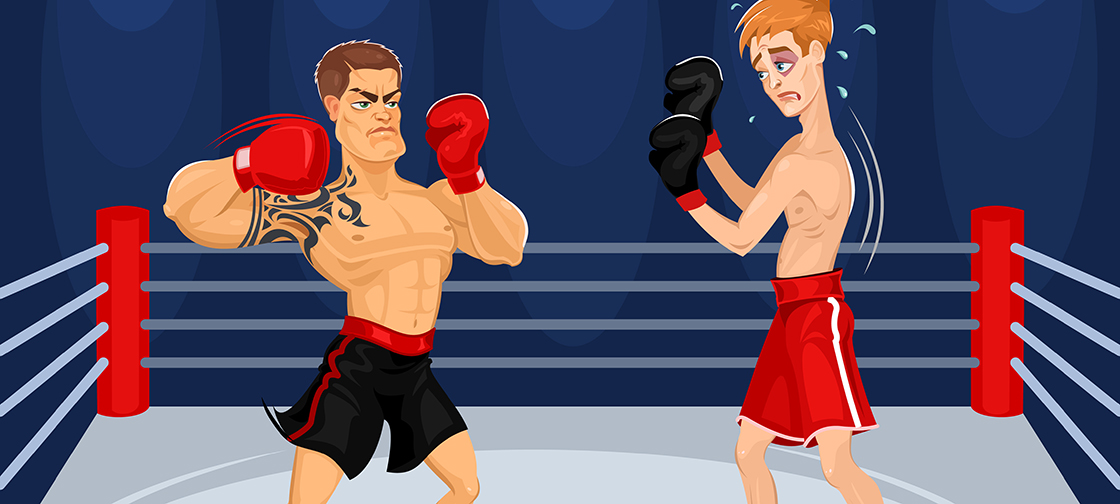 We are always keen to champion technology startups within these pages. The innovation and technology they produce helps shape tomorrow's world, drive job creation and the economy. However, they could be facing an uncertain future.
To coin a phrase, technology startups are a small fish in a big pond in many cases. And the big fish are circling. Leviathan organizations like the 'The Four Horsemen' – Facebook, Amazon, Google and Apple – make it increasingly difficult for startups to compete or attract investment. This is due to the growth that they've experienced in recent years, combined with their diversification into different markets.
Big tech impact
To put things in perspective, it is estimated that Apple is on track to become the world's first trillion dollar company, and last year, Facebook and Google accounted for 99% of revenue growth from US-based digital advertising.
This has led to a drop in the number of new business launches and many experts claim that these big players are to blame. Figures show that in 2015 some 414,000 startups were established. This was nearly 100,000 less than the number formed in 2006.
Twenty years ago startups were on a slightly more level footing and were sought after cradles of innovation. Today that advantage has shifted somewhat as the big boys have got even bigger.
There have been several examples of innovation developed by startups being either swallowed up or cloned by the big tech companies (such as Instagram and WhatsApp which are now owned by Facebook) and, although breakthroughs are still occurring, research suggests that less than one percent of startups in the US become $1bn companies.
Companies like WhatsApp and YouTube (now owned by Google), could have emerged as a serious competitor to the Four Horsemen. Instead they just became another piece of a big tech empire, adding to their market share.
The competition squeeze
And, of the startups that do breakthrough, most encounter merciless competition. The tech giants swallow up innovations and have measures in place that ensure they still get a good deal. These include server clouds and app stores, to which the smaller startups must pay. Experts have also claimed that the bigger firms have become more astute at locking down and closing off paths to market for the startups.
There was an example of a US-based nappy retailer initially rebuffing advances from Amazon regarding a buyout. The result was a dramatic slashing of prices from the latter. The startup couldn't compete with selling products at a loss for a sustained period so was sold in 2010.
Less than one percent of startups in the US become $1bn companies.
This is also creating a stumbling block to investment. If a startup is going to go head-to-head with Amazon, for example, it's hardly surprising if investors start to shrink back into the shadows. These tech giants are getting larger so, as their staff salaries increase, the option of leaving to become a startup entrepreneur becomes less appealing. Particularly given the possibility that you may ultimately be acquired your old employer.
Times have changed
While opportunities still exist for startups, the feeling is that regardless of success, they will eventually be killed off. Looking back in time, nearly every recent decade saw a startup launched that went on to change the world. That stopped around seven years ago as big companies became more aware of potential threats to their dominance.
In addition, launching a startup simply isn't as cheap as it used to be. And it also takes longer to reach profitability. When Mark Zuckerberg launched Facebook in 2004, there were few competitors and it was relatively cheap to run a website. This meant the site became profitable quite quickly.
However, as investors have realised how profitable dominant technology companies can become, they've been willing to pour more and more resources into ensuring that their startups are the ones that dominate their market. And that, ironically, has made it more difficult for anyone to reach profitability.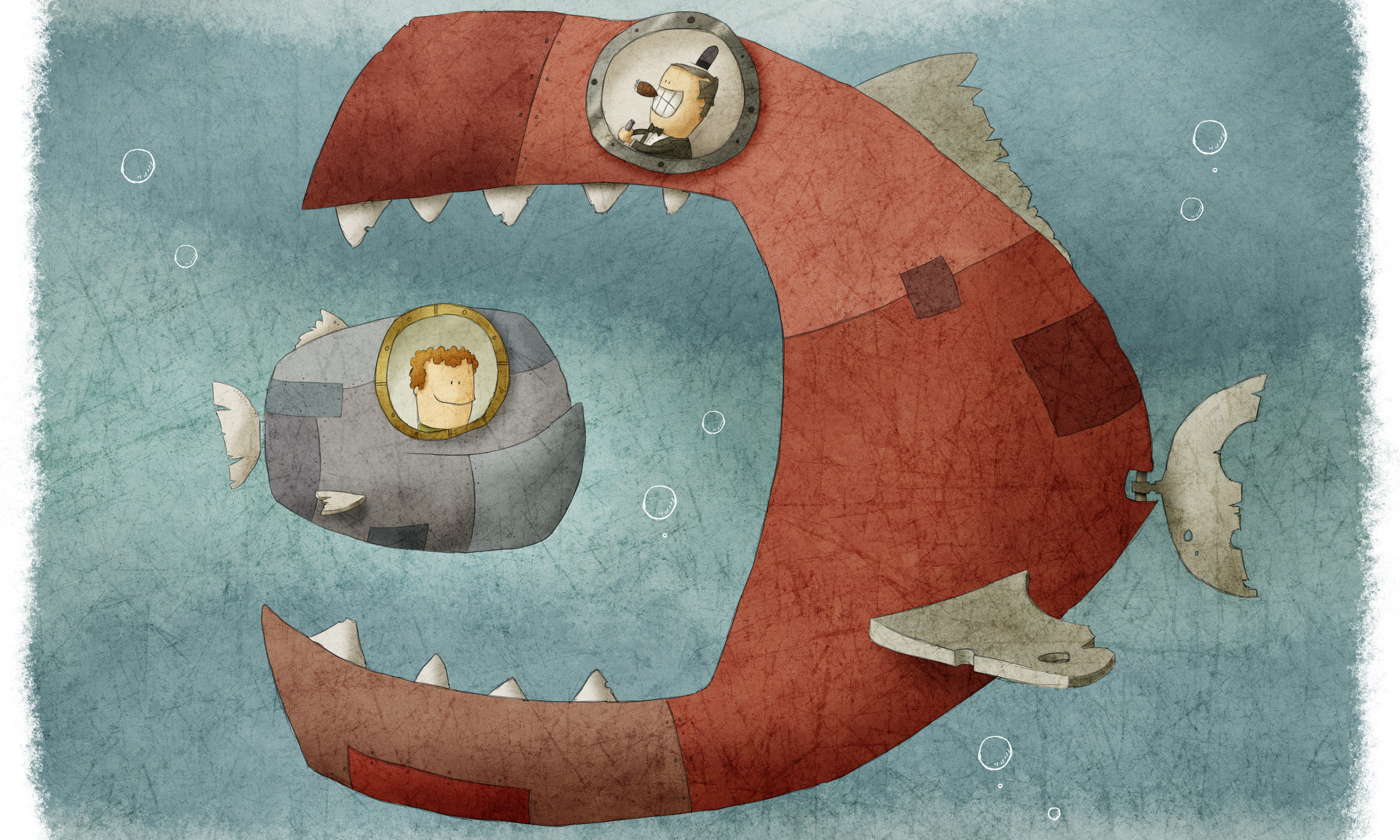 How can technology startups fight back?
So the theory is that any new startup will feel the boot heel of the big boys as soon as they start making too much noise. However, all is not lost and there are some things that startups can do to fight back.
Competing against the resources, spending power, brand recognition and economies of scale of the bigger names is clearly a non-starter for a startup. It is therefore vital for them to identify what their unique strengths are and what differences they can bring to the table.
The size of startups obviously means that they can manoeuvre and adapt much more quickly than the big organizations. This means that the disruptive technology which leads to an increase in product performance, can be taken on board much faster.
Startups also offer that personal touch to create real one-to-one relationships with their clients. This can be lacking from a faceless multi-million dollar corporation. In addition they tend to be free of red tape which can all help to enhance the customer service experience.
If a lightweight boxer jumps into the ring and goes toe-to-toe with a heavyweight then there will only be one winner. The best chance the lightweight has of avoiding that knockout punch is to not be there when it arrives.
The same rule of thumb applies to startups. If a tech giant moves into their sphere then they will almost definitely lose if they try to compete directly. Rather than facing them head-on, startups should look to side-step the big fish by looking for other opportunities. Gaps or sub-niches in the market can be free from the influence of the big companies. And smaller companies can adapt more quickly in order to take advantage.
Although we touched upon it earlier, the role of customer service should not be underestimated. And this is one area where startups can really out-perform the monster companies. We've all had that frustrating experience of trying to phone a large multi-national corporation (mentioning no names) and being bamboozled by a labyrinth of automated dialling options and listening to Greensleeves while being on hold for what seems like forever.
Smaller companies can avoid this and are able to provide that extra level of customer support. This is commonly referred to as the 'shopkeeper's advantage', which builds brand loyalty and customer trust and will ultimately retain them in the long term.
If you can't beat em' join em'
It will depend on each individual case, but in some instances it will help startups to partner with larger companies that are entering their market. It can open up new revenues of business for the smaller company and they can also avoid being swallowed up.
So while startups are certainly facing an uphill battle, there are measures that can be employed to lighten the load. Startups are key to job creation, economic growth and a driver for disruptive technology. So even though the big tech companies dominate the industry, the role of the startup should not be underestimated.