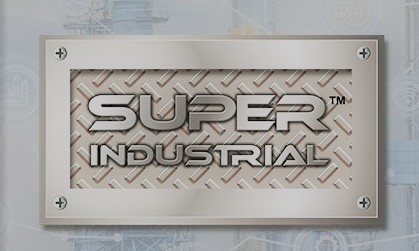 Super Industrial Solutions Solve Designers' Toughest Challenges
Designers of end products used in adverse conditions are constantly facing challenges when it comes to selecting products that can withstand these harsh environments. That's why Central Semiconductor launched a new solution service called Super Industrial™. Central's Super Industrial™ devices are designed to meet these needs.
Whether products are used in moisture-sensitive environments or extreme temperatures, Super Industrial discrete semiconductors overcome these challenges. Super Industrial discretes incorporate custom device development processes and start at the bare die level.
Once the appropriate wafer construction and materials are defined, device packages and interconnect are
reviewed to insure the specified requirements will be met. A Multi Discrete Module, or MDM™, may be utilized
to combine several discrete devices into a single package. In other extreme applications, the ideal solution may
be a custom hermetically-sealed package. In many cases, a special proprietary assembly process is established to accomplish the required extreme criteria. Finally, a test plan is prepared to assure devices meet the reliability specifications necessary for the application. In some cases, these customer-specified tests may exceed standard Military or Space-level requirements.
To explore Super Industrial™ discrete solutions for your design requirements, contact Central Semiconductor
today at: www.centralsemi.com.