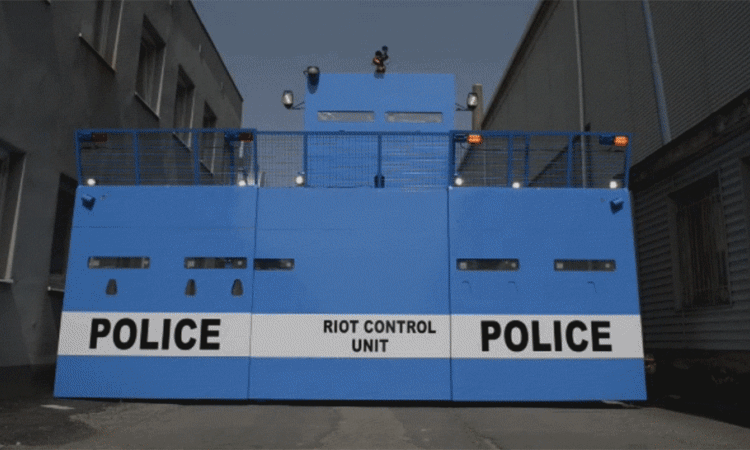 For Bozena Security Systems, the future is made of armored plating and riot gear.
The new and improved Bozena Riot can handle any and all duties when one needs to put down an uprising. At full functionality, it has three components: a carrier, a 3000kg adjustable shield, and a water trailer. Two water cannons can send protesters flying from the front or the rear and if that doesn't do the trick, you can always fire up the high-pressure tear gas gun.
But how would a driver handle all of these features and be able to see what they are doing? Well, CCTV cameras make sure that eyes are everywhere and the unit has an interior control panel which puts all the options at one's fingertips.
No driver has to go it alone, though. The shield has six launching ports to fire guns or other rubber projectile launchers while keeping the heavily fortified shooters safe and sound and also has bulldozing capabilities.