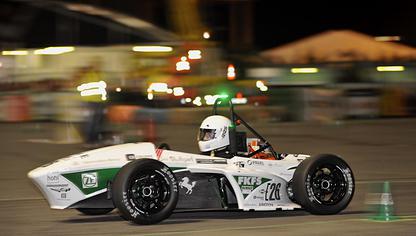 Video of the Day: EV Breaks Record For Fastest Acceleration of an Electric Car
A group of about 40 students from the University of Stuttgart in Germany has created an electric vehicle that just broke the Guinness World Record for fastest acceleration of an electric car.
About six years ago a group of alumni from the famous racing team Uni Stuttgart founded the "Green Team" in order to develop a Formula Student racing car with a purely electric drive concept participate in the Formula Student Electric competition.
Now, the vehicle they developed has made it into the Guinness Book of World Records for achieving 0-100 kph (about 0-60 mph) in less than two seconds —1.779 seconds to be exact.
Watch the team's vehicle hit the world record.
For more information, visit the team's website.