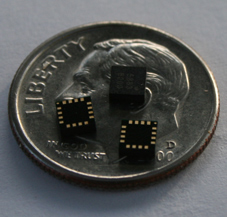 MEMSIC has announced the availability of the MMC5883MA 3 Axis Magnetic Sensor. The newest member of MEMSIC's Anisotropic Magneto Resistive (AMR) based Magnetic Sensor family, it provides the industry's highest accuracy, lowest noise and lowest power consumption, all combined in an industry standard small LGA package, and addresses the ever-increasing demands of industrial and drone applications.
Dr. Yang Zhao, MEMSIC's Chairman, President and CEO said: "With more than 300M units shipped, MEMSIC has a long history of success with its AMR magnetic sensor in a wide range of critical portable and wearable applications. Integrating innovative design architecture and optimized processes, MEMSIC's new 3-Axis, ± 8 Gauss full scale range (FSR) MMC5883MA provides a reliable, high performance solution for industrial and drone system design and development engineers who need to provide stability and direction sensing for their designs."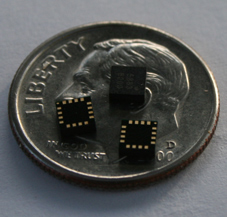 The MEMSIC MMC5883MA 3-Axis Magnetic Sensor provides 16-bit operation over a wide ±8 Gauss operating range with linearity of ±0.2 % FSR, hysteresis of 0.2 % FSR and repeatability of 0.2 % FSR on each of its 3-axis. Its exceptionally high performance enables faster algorithms for hard and soft iron interference correction delivering more precise and faster heading determination. The ultra-small, low profile LGA package measures 3.0×3.0x1.0 mm. and operates over the -40 to +85°C temperature range from a supply voltage of 2.16-3.6V. It exhibits extremely low current consumption of only 20uA at seven samples per second data rate and extremely low noise level of only 0.4mGauss total RMS noise making it ideal for drone and industrial markets.
The MC5883MA is complete system incorporating on-chip signal processing and an integrated I2C 400kHz FAST mode operation digital interface for direct connectivity to the system microprocessor. The MEMSIC MMC5883MA 3-Axis Magnetic Sensor is available immediately and in production now. Devices pre-mounted on prototyping boards can be purchased directly from MEMSIC. Designers can evaluate and log data using MEMSIC's Universal Evaluation Board.