After months of build up and press release teasers, CES 2018 came and went in a flash, quite like the power at the show – which inspired nearly 4,200 tweets by the Thursday morning, according to social media analytics company Crimson Hexagon.
CES shared that: "More than 3,900 exhibitors showcased world-changing technologies that spanned more than 2.75 million net square feet of exhibit space across Las Vegas – the largest show floor in CES' 51 year history.
"From major international brands to the more than 900 startups participating in Eureka Park (home for CES startups) CES 2018 truly reflected the vibrant global tech industry.
"An array of groundbreaking technologies were introduced, explored and analyzed over the past days, showing that our world is heading towards a more connected future. Smart Cities at CES spotlighted many of these innovative technologies, including 5G, AI and IoT."
Overall, this growing show is a monument to the constant evolution of technology, and sets an example to other platforms to enable more startups.
To celebrate 50 years of innovation, CES released a timeline of the milestones in the technology industry: we are sure that when 2018 is added, the biggest breakthroughs in technology will be those that exhibited at CES 2018.
CES timeline of technology milestones: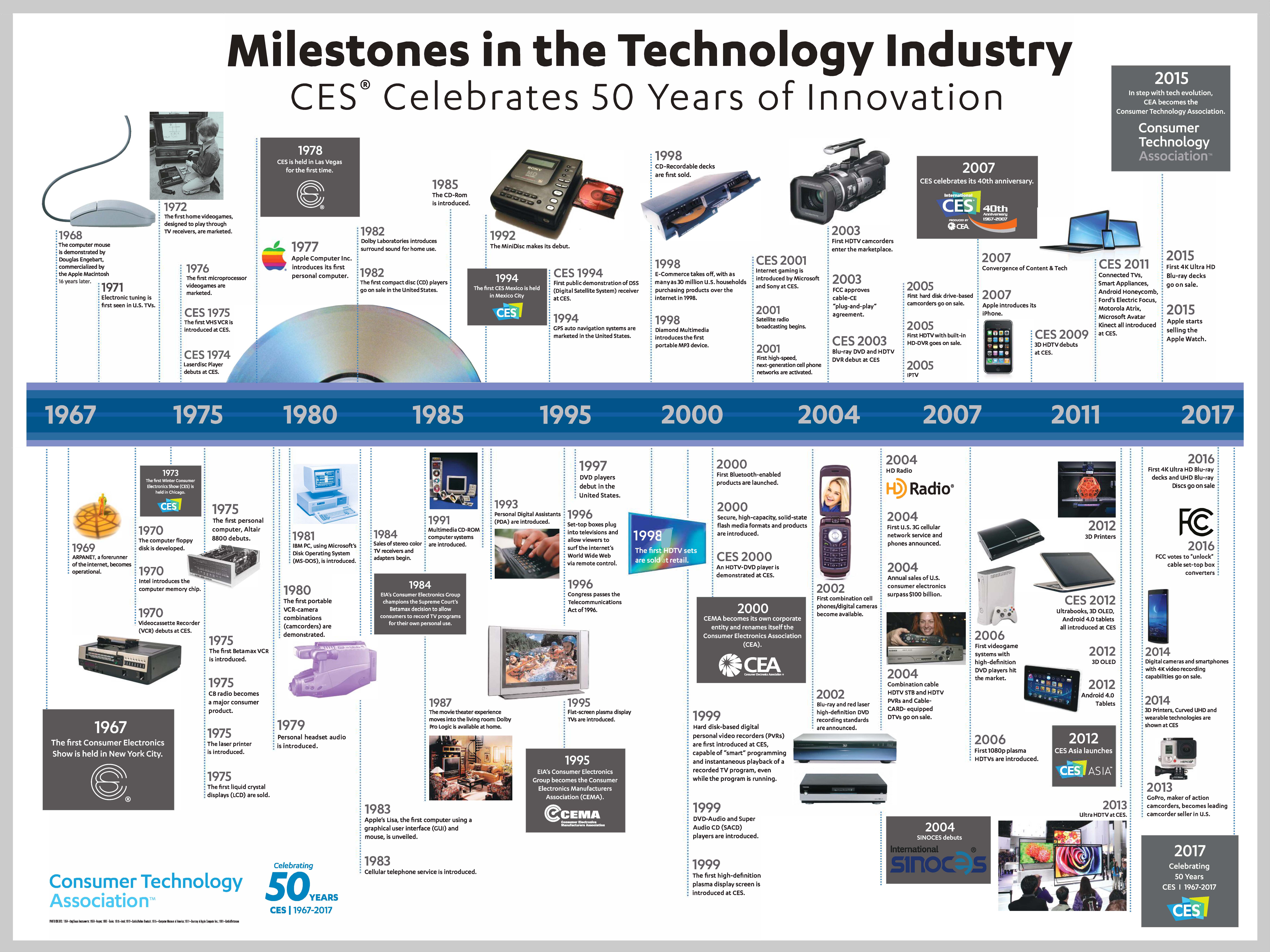 Read our articles that discussed the main themes and concerns before the show:
CES 2018: Welcome to the toy shop
Brace Yourself for The Year of Smart at CES 2018