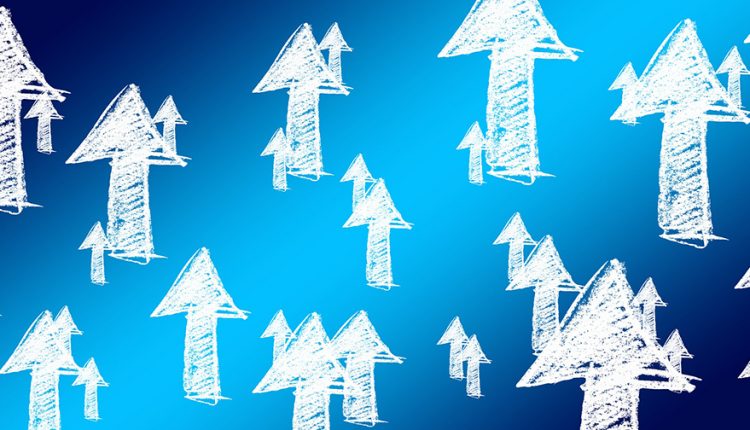 "We will still see growth in 2020," according to Pierre Cambou, Principal Analyst, Imaging at Yole Développement (Yole). "The CIS industry has been pushed by a combination of high demand and high prices due to capacity limitations."
2019 and 2020 saw the combination of high demand for cameras in the mobile market while sanctions on Huawei has been contributing to additional inventories. This raised the industry output to its structural limit, which in turn increased prices by about ten percent. Overall, the industry increased at a 25% YoY rate in 2019, and is expected to grow again by seven percent YoY in 2020.
Yole and its partner System Plus Consulting have investigated the imaging industry for a while. Both partners propose all year long a relevant collection of reports and monitors to get a deep understanding of this industry and the competitive landscape.
Yole has announced its annual 'Status of the CMOS Image Sensor Industry' report and the related 'CMOS Image Sensor Quarterly Market Monitor, Q3 2020'. In parallel, System Plus Consulting's analysts propose a special focus on Samsung with the report: 'Smartphone Camera Module Comparison 2020 Vol 2: Focus on Samsung'.
But what is the status of the CIS industry in Q3, 2020? Yole's analysts are following the CIS ecosystem quarter by quarter, through its dedicated quarterly market monitor.
"Our monitor methodology is based on a coherent model where the five-year historical data from top product shipments, module sales, and bottom sensor production, with players' market share is collectively linked with detailed assumptions," explained Chenmeijing Liang, Technology & Market Analyst and member of the Photonics, Sensing & Display division at Yole. "Forecast are performed by carefully carrying forward the five-year growth rate with the analyst appreciation of each application market dynamics in mind."
During the last quarter, the imaging team carefully investigated the market as lot of parameters is impacted this industry.
As of Q3 2020, the importance of COVID-19 shock on the CIS market has gradually unveiled, explains Yole in its CIS quarterly market monitor. Q2 2020 has been significantly below expectation -18% in revenue. And outlook for the year remain at $20.7 billion with a reduced YoY (%) growth at 7% instead of the 25% bubble from last year.
Regarding the US & China trade war, the American election is clearly weighting a lot on the CIS industry. Hardly hit by sanctions Huawei may have constituted about two quarters component inventory. In parallel, Sony announced it received a license for selling to Huawei but the scope of the licence remains unclear. In the security market, having Hikvision Dahua and Sensetime on the 'entity list' is currently boosting sales of Smartsens and Omnivision in the security segment.
More generally, Yole made a special focus on the mobile market in its CIS Market Monitor, Q3 2020 update, as lot of questions are pending. "End of the year mobile market sales will be key to monitor," said Laing.
The current situation mostly benefited the large established players, Sony, Samsung and Omnivision. They were able to increase output quickly, having the right product portfolio ready to market. Competitive landscape and strategy of leading CIS companies are deeply analyzed in Yole's CIS report.
The present state-of-the-art of CMOS technology provides better resolution and smaller pixels, low power consumption and cost improvements, explains System Plus Consulting it is smartphone 3D sensing comparison report. As one of the major CIS manufacturers as well as the high-end smartphone suppliers, Samsung has rolled-out multi-camera smartphones, all based on non-linear technical choices.
Indeed, Samsung is not afraid to innovate and test different solutions to enhance photography. Samsung is so a good example to point out the evolution of the CIS industry and related innovations. System Plus Consulting's report delivers a good understanding of Samsung's history and strategy in this domain.
The years to come will see the market hopefully go back to its original track, with a soft landing in 2021 and 2022. The uncertainties of the geopolitical landscape compounded by the worldwide health-related lockdowns can wreck forecasters' nerves.
"If we add to this picture the mandate for all industries, and in particular semiconductor companies to curb their CO2 emissions in the next decade, the outlook based on 'business as usual' gets interesting," commented Pierre Cambou, Principal Analyst, Imaging at Yole. "Nevertheless, imaging and sensing applications are thriving in most markets and there is no reason for this to disappear overnight."
According to Yole's CIS report, the industry size is approaching $21 billion in 2020. The growth should therefore slow down to 5.7% CAGR until 2025. CIS technology will represent 5.1% of global semiconductor sales in 2021, which is already an exceptional achievement.