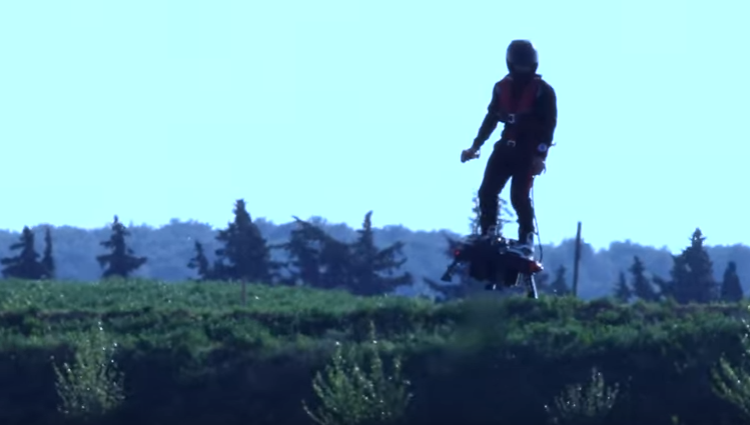 This may just be the hoverboard we've been waiting for. There have been numerous hoverboard releases and teasers in the recent years. We hear a lot of news about the dangers of hoverboards and lawmakers that are passing laws to regulate the new form of transport, but it's not often we see a hoverboard that is exactly how we envision the technology to look and act.
Now, a France-based company called Zapata Racing, which has released several other transportation kits of this nature has revealed its newest invention — the Flyboard Air. The hoverboard was featured in a company video where company founder Frank Zapata hooks his feet into the board and takes off to display the flying object's features.
The propulsion unit four years in the making can reach autonomous flight up to 10,000 feet, a top speed of nearly 95 mph, and can fly for up to 10 minutes.
The Flyboard Air is still just a prototype for now and there are no plans to release a model any time soon.
The company has received a great deal of skepticism in regard to its video and product, but tried to eliminate the product's doubt by sharing a second video on social media.
Zapata's additional Facebook video seen below.
For those who think the Flyboard Air is a fake….. A normal training day @ ZR ….???Stay tuned this week end we break a record ????

Nai-post ni ZAPATA RACING noong Lunes, Abril 11, 2016